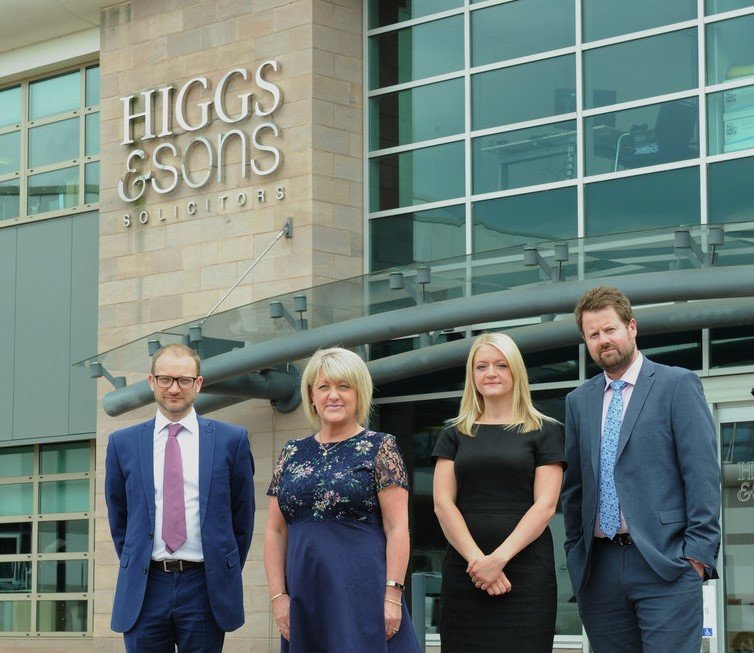 Sponsor Announced for Start Up Business Club…………
01 Oct 2019
Published in: Black Country Chamber of Commerce News
---
Sponsor Announced for Start Up Business Club…………
---
Sponsor Announced for Start Up Business Club…………
The Chamber have announced Higgs & Sons as sponsors of their latest initiative, the Start-Up Business Club.
Higgs & Sons, based in Brierley Hill, are a firm that have always recognised the need to support new and fledgling business in the region, keen to partner the Chamber in its latest initiative supporting start-up businesses, they will support a new generation of business success under the guidance of Chamber start up expert, Alison Trinder.
The Black Country has long been known as an area that drives economic development through business innovation. The region itself continues to be a centre for entrepreneurs from all sectors seeking opportunities to develop new and exciting business ideas.
"Economic growth is driven by new business and this region has always been a hub for individuals and organisations looking to develop new ideas," said Kathryn Small, Business Development Director at Higgs & Sons.
"Higgs is proud to have supported many such organisations as they take their first steps on the ladder to success. The Chamber's Start-Up Business Club is the perfect vehicle for us to be able to continue to do so by working in partnership with a highly regarded regional body in order to provide vital support to new and fledgling businesses at the earliest stages of their development."
Figures published this year show that on average, 70 businesses are being created in the UK each hour.
However up to 57% of these will fail in the first five years. Sobering figures certainly, but they may not tell the entire story.
"We know from our own experience that businesses which receive the appropriate level of support from the earliest opportunity are far more likely to survive, and indeed prosper," states Jamie Partington, a Partner at Higgs renowned Business Services Team.
"We work with many new and fledgling business owners who are devoting all of their time to growing their core offering but may not have the time or awareness to consider all the other fundamental aspects of running a business. Issues such as business structure, company administration requirements, compliance and contracts.
"However, these can be the difference between success and failure if not properly considered.
"Initiatives such as the Chamber's Start-Up Business Club, led by Alison, provide help and support in all these areas and allows business owners to focus on their core offering.
Working in partnership with the Chamber, Higgs can offer start-ups tangible support in all aspects of starting, establishing and growing a business so they are given the very best chance of success."
Jamie concludes: "The success of any region is driven by economic growth and ultimately that comes from the drive, ambition and creativity of those who are willing to take the chance of starting up a new business venture.
"We need to ensure those entrepreneurs are given the right level of support – at the right time – to maximise their chances of success. That is why we were keen to partner the Chamber on its latest imitative and why we are proud to be supporting the region's next generation of new business successes."
To learn more about the Start-Up Business Club and how to tap into the expertise of the experienced professionals please contact Start-Up Expert, Alison Trinder alisontrinder@blackcountrychamber.co.uk or call 01902 912 301 for further information.