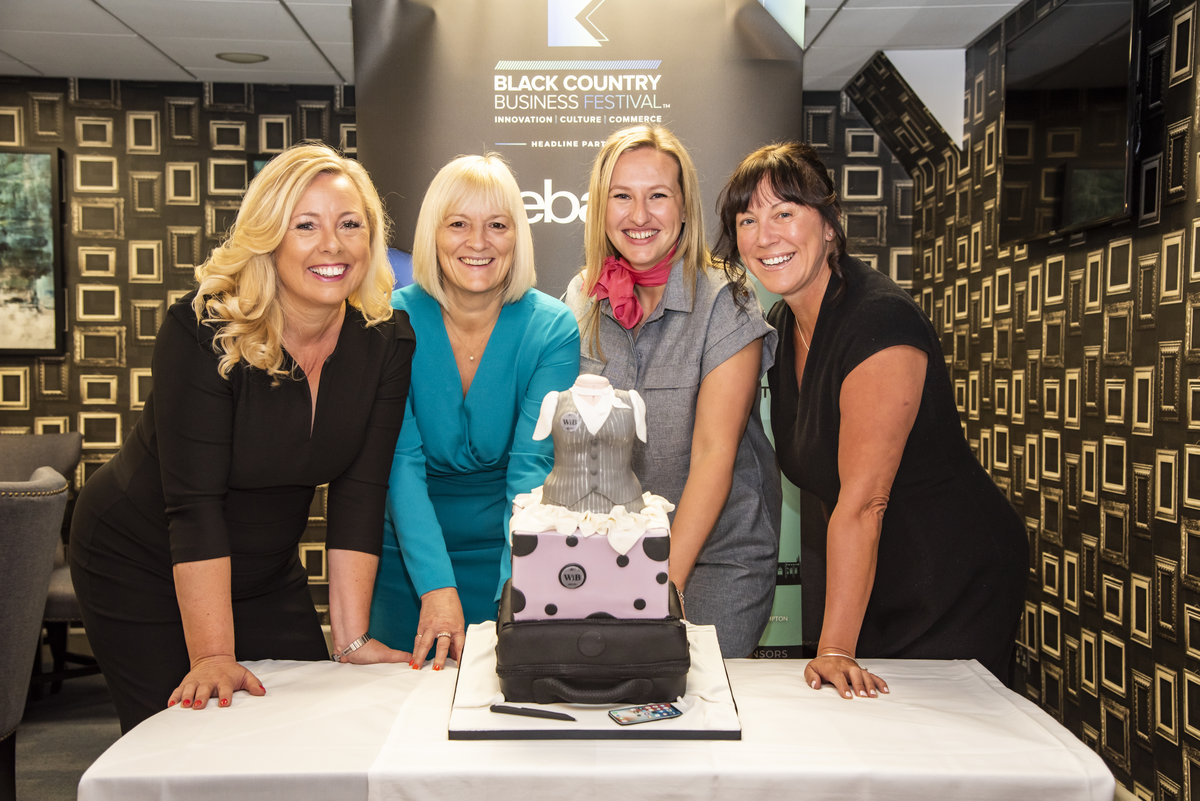 Successful Launch for Black Country Women in Leadership
20 May 2019
Published in: Black Country Chamber of Commerce News
---
Black Country Women in Leadership saw a successful launch event on Friday with over 100 female business-women and leaders in attendance.
---
Over 100 female business-women and leaders from across the Black Country gathered at the Mount Hotel in Wolverhampton on Friday (17th May), for the launch event of the Black Country Women in Leadership, an initiative launched by the Black Country Chamber of Commerce on International Women's Day earlier this year.
Black Country Women in Leadership, launched to coincide with this year's international women's theme, Balance for Better, has been set up to highlight the achievements of women in leadership across the region, to promote them as role models for the next generation and to support and inspire females in business aiming for future leadership roles.
The forum will also work to highlight the continuing gender pay gap, lobby for more flexible working practices and aim to promote diversity across the region.
Women in leadership are still sadly in the minority, although on the agenda for a few, a recent Fawcett Society report highlighted that the West Midlands economy is not working for women. The gender employment gap at 12% is higher than in the UK and women are still under-represented at the top of West Midlands businesses and politics.
The report, 'Where Are the Women', which was commissioned in association with West Midlands Women's Voices, combines data analysis from the April 2018 Gender Pay Gap Reports, commissioned public polling of the West Midlands Combined Authority region and best practice evidence.
The absence of women in senior levels across the region is evident when the statistics are studied.
Women who live in the West Midlands are far less likely than men to hold leadership roles; Manager, Director, Senior Official, just 32% of women compared to 68% men.
Just 19% of women hold senior roles across the Chamber's extensive data base of regional businesses, meanwhile those women who hold senior roles across the West Midlands earn less than their male colleagues; a difference of 23.5% based on hourly pay, across the UK that figure sits at 20.1%. The overall pay gap for the West Midlands is 16%. Meanwhile the measure of pay in senior roles across the West Midlands also differs, for women the take home pay average is £36,665 per annum, compared to men at £52,539.
In short if women's representation amongst the 187,000 senior leadership roles in the WMCA was equal to men's, and women were paid the same, women would stand to gain by £2.7 billion per year.
Julie Cunningham, first female Chair of the Black Country Chamber of Commerce in its 160-year history said, "I am proud to be supporting this new initiative. Our launch event highlighted the journey our keynote speakers have taken and the barriers they had raised to be successful. We have to focus our energy on promoting the amazing women leaders we have in the Black Country region, encourage them to come forward as spokespeople, inspire the future generation and raise awareness of the obstacles we still incur including the gender pay gap.
"We have identified so many women in our region heading up some of the largest companies, councils, charities and centres of education, we want to shout about their work, highlight them as role models and mentor women coming through.
"Balance is not a women's issue, it's a business issue. The race is on for a gender balanced boardroom, gender balanced government and gender balance in wealth. Balance is essential for economies and communities to thrive".
Speakers at the launch event included former West Midlands CBI director and Midlands Business Woman of the Year, Beverley Nielsen, Professor Michelle Shaw, Director of Education and CEO from the University of Wolverhampton, Lisa Cowley, CEO of the Beacon Centre and Teresa Boughey, an award winning HR strategist and member of the All-Party Parliamentary Group for Women and Enterprise and the Women and Work All Party Parliamentary Group.
Stay updated
If you would like to stay updated with latest news from the new Women in Leadership forum or find out about upcoming events, please log in or create an account on the Chamber's website by clicking here. Your dashboard will then allow the option to select 'Women in Leadership' as a contact preference.
Comments
No comments have been submitted yet.