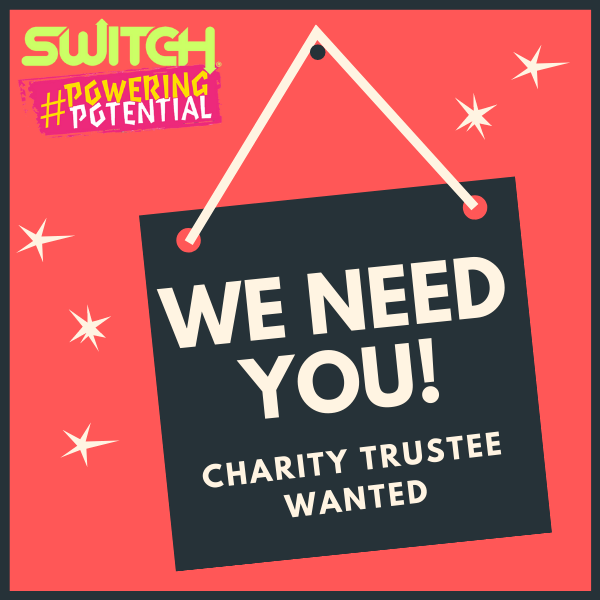 Successful Wolverhampton CIC looks for new trustee
20 Jul 2021
Published in: Member News
---
Switch Midlands are seeking a trustee to join them as they launch new charity for children and young peoples' mental health
---
Switch Midlands are excited to be launching their own charity to support the wellbeing and mental health of children and young people in the Black Country.

The organisation has been a successful social enterprise based in Wolverhampton for over a decade - and now it is looking to go to the next level. Last year, working with over 200 children and young people across the area, Switch Midlands was highly commended at the Black Country Chamber of Commerce 2020 awards for their response to the COVID19 pandemic. The organisation worked tirelessly to support pupils in both primary and secondary schools, in particular supporting the most vulnerable or at risk and those that faced isolation or exclusion from their families, schools or communities.
As part of their growth, Switch Midlands are now launching their very own charity - and are looking for a new trustee to join the team. We are particularly looking for those from the business world with experience to offer in marketing, profile building, fund raising and grant applications, with an ambition to join the charity at the very beginning of the journey, and a genuine passion to help support children and young people in our region.
For more information about the opportunity, please do not hesitate to contact Switch Midlands CEO, Tim Wakefield, on tim@switchmidlands.com and visit www.switchmidlands.com to find out more about the work of the organisation.
Submitted by Tim from Switch Midlands