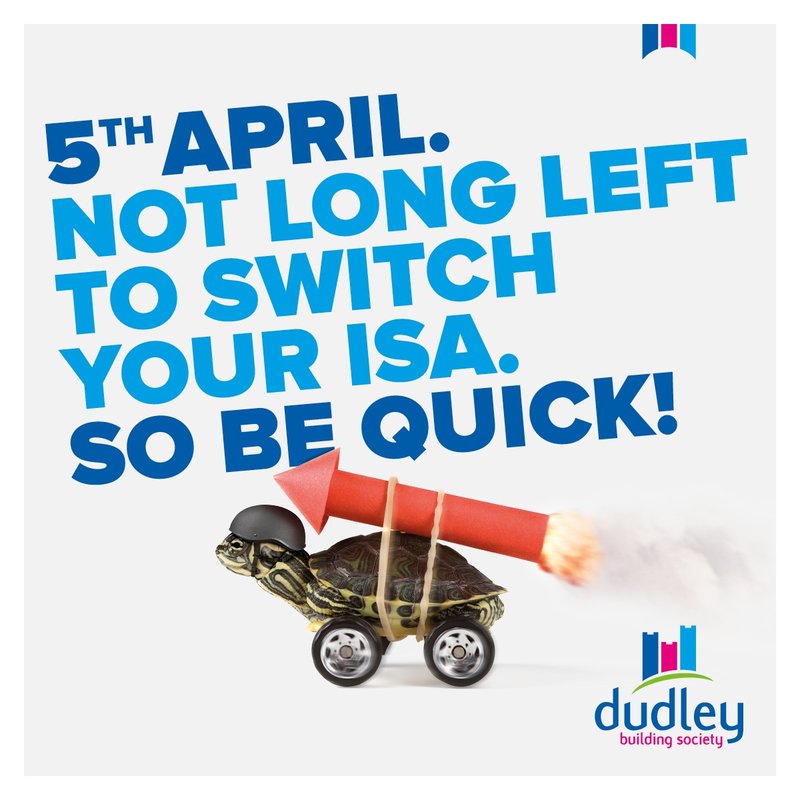 Switching Your ISA is Easy, So Why Don't More People Do it?
28 Feb 2019
Published in: Blog
---
A look at the common misconceptions associated with switching ISA provider
---
Dudley Building Society is calling out to all savers to consider if they could be missing out by not switching their ISA. Dudley's Head of Operations, Raj Bains said, 'It's possibly a perception that there are a hundred forms or a list of hoops that must be jumped through before your ISA could be considered for transfer from one provider to another. That's a myth!'.
Raj continues 'In the most part, a couple of short forms are all it takes and the provider you are transferring to takes care of everything - they even contact the existing provider. There's still time to switch your ISA before the end of the tax year or start researching your options to choose the provider that best suits your needs for the 19/20 tax year'.
The range of ISAs available across the market provides many choices for individuals with different financial circumstances, so no one should be afraid to go and discuss their options with their local bank or building society. In most cases, and especially in that of Dudley Building Society, there are friendly, knowledgeable advisors that are on hand to provide information about which accounts may be best suited to someone's specific saving requirements needs. The Society's ISA range includes a 45-day notice, one, two, three and five year fixed, instant access and junior account options.
The Society has released an 'easy switch' enquiry form on their website (the same request can be made over the telephone) where savers are able to start the ball rolling. The options are available to either start a new ISA or to transfer funds from one or several other providers, ensuring that funds are working as hard as possible for the saver.
More information is available by visiting the Society's dedicated webpage www.dudleybuildingsociety.co.uk/isaswitch or by calling 01384 231414.
Submitted by Leigh from Dudley Building Society