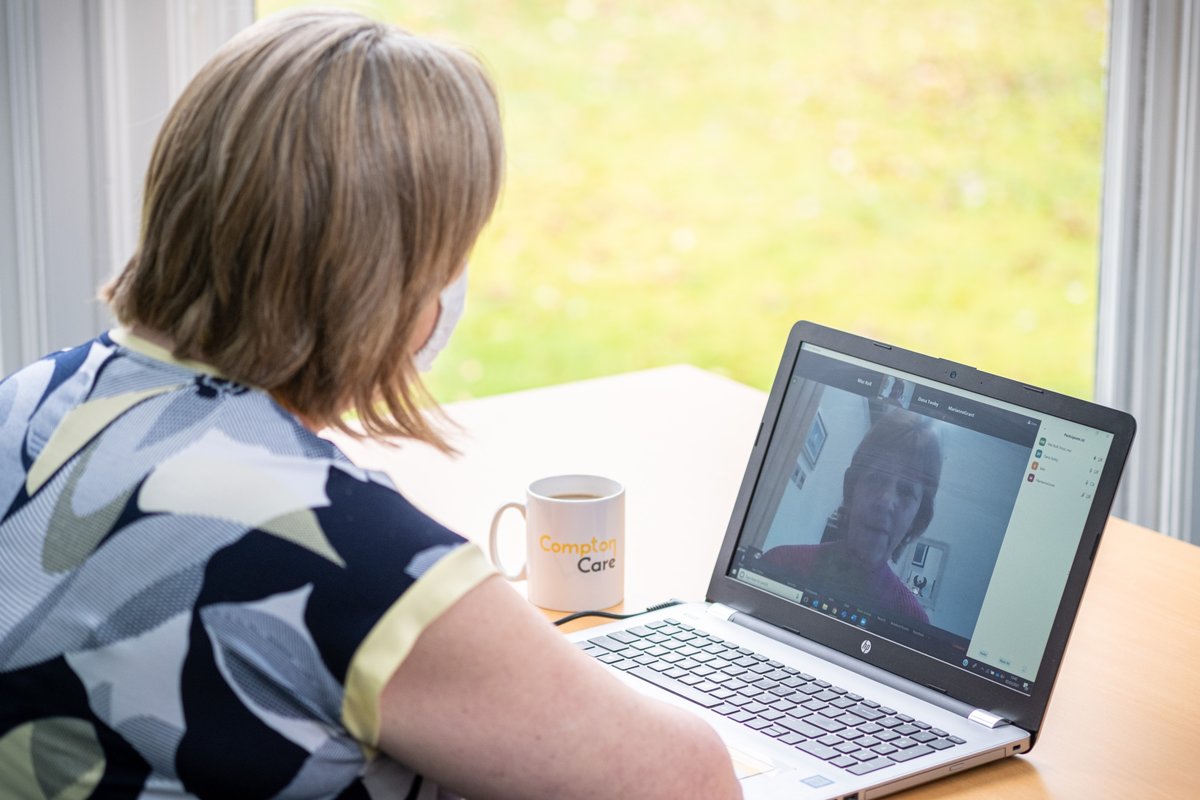 Tackling Loneliness with Compton Care and Omega
05 Aug 2021
Published in: Member News
---
To help those experiencing feelings of loneliness, Compton Care has partnered with local charity Omega to deliver their telephone befriending service
---
Loneliness has become a big talking point over the last 12 months, as we were plunged into isolation following the COVID-19 outbreak and subsequent national lockdowns. Suddenly we found ourselves unable to pop round to our neighbour's house for a cup of tea. Visiting family and friends was completely off limits. People sitting on a park bench, talking to passers-by enjoying their daily exercise, found themselves in breach of lockdown rules. Those of us who were working from home found ourselves missing the clichéd water cooler chats in the office and longed for the day where we no longer had to awkwardly stare back at ourselves on a computer screen.
Thankfully, at the time of writing, we have now (mostly) returned to normality. But for millions of people in the UK, the type of isolation that we've experienced for a relatively short period of time is a daily reality.
According to the Campaign to End Loneliness, about 3.9 million older people say that their television is their main company, with over half of those aged 85 and over living alone. Half a million older people go at least five or six days a week without seeing or speaking to anyone at all. Further to this, according to a survey by Carers UK, a staggering 86% of carers supporting a loved one feel lonely or socially isolated.
What is loneliness?
"One common description of loneliness is the feeling we get when our need for rewarding social contact and relationships is not met. But loneliness is not always the same as being alone." – Mind
The Government published the world's first Loneliness Strategy back in 2018. Various 'essential elements' of tackling loneliness in the UK arose from the strategy, including de-stigmatising the issue, having a localised approach, and partnership working.
One example of such a partnership is the newly-formed collaboration between Compton Care and Omega, the National Association for End of Life Care.
Omega support caregivers looking after someone with a terminal illness, people who are themselves end of life, and those who have been bereaved. The majority of their work revolves around tackling loneliness and isolation amongst these groups, prioritising those aged over 75, by providing opportunities for them to stay connected with the outside world.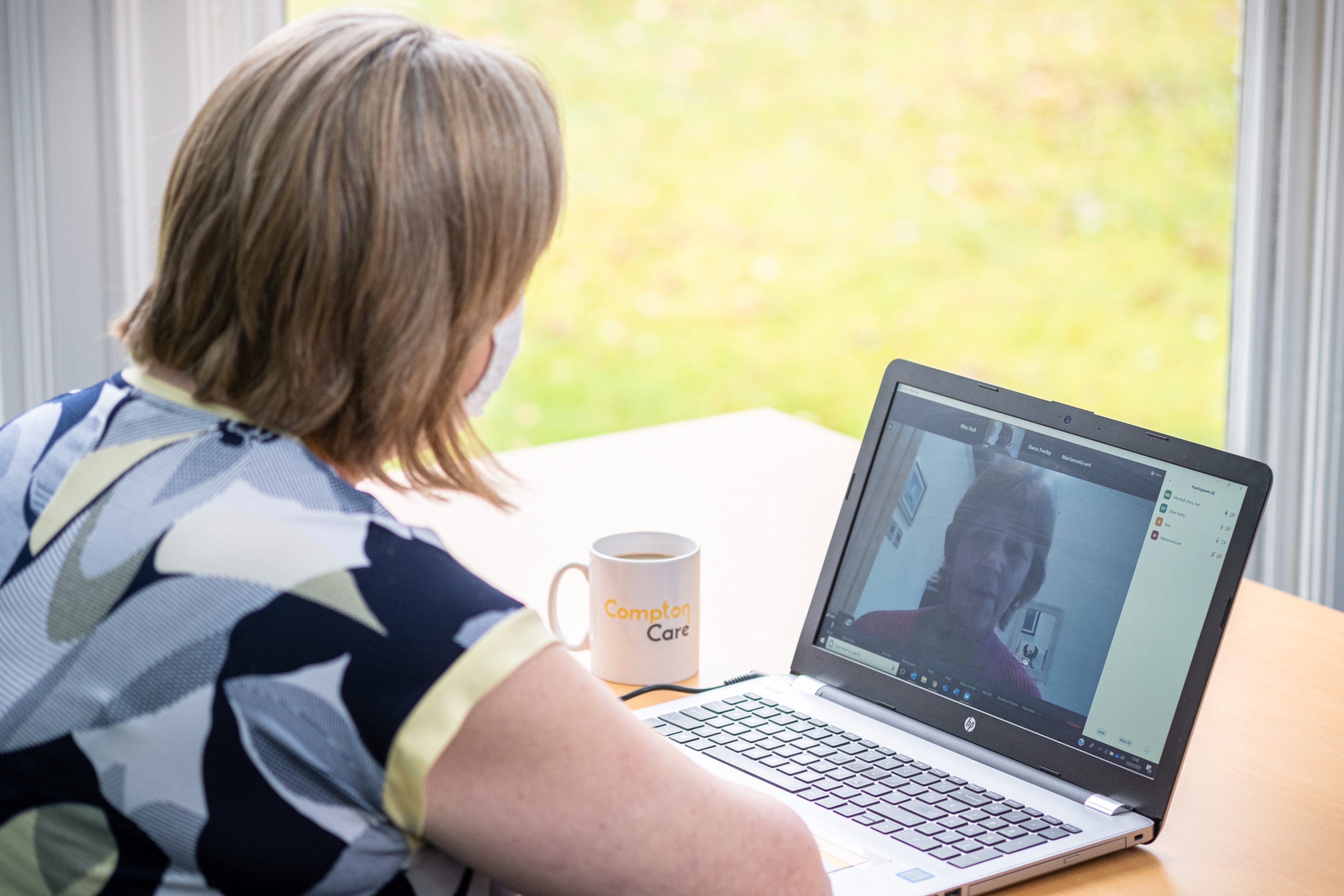 So where does Compton come in?
After noticing a marked increase in people feeling lonely over the last six months, the idea of partnering with Shrewsbury-based Omega to deliver their 'Chatterbox Action Against Loneliness' programme seemed like a no-brainer for our Community Development team. The programme was originally launched by Omega in 2012, and is a free and confidential telephone befriending service run by fully trained volunteers. Chatterbox is designed to support those feeling lonely or isolated, and those accessing the service will be matched with a dedicated befriender who makes a phone call every week during the programme.
Having someone completely neutral and willing to listen can make a huge difference to the life of someone experiencing isolation, and Compton are already training up volunteers to become a befriender.
Thomas Memery, Director of Omega, said, "Loneliness is often associated with near end of life caregiving and bereavement. By working with Compton Care, the Chatterbox Action Against Loneliness telephone befriending programme will reach out to more clients to offer regular support. Each organisation has some remarkable volunteers, and it makes sense for us to take this opportunity to collaborate, learn, and share our knowledge and experience for the benefit of the communities we serve."
For more information on the Chatterbox programme, please contact compassionatecommunities@comptoncare.org.uk or call 01902 774570.

Submitted by Grace from Compton Care