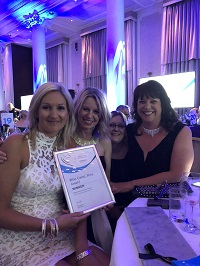 Team Win Top National Award
29 May 2018
Published in: Member News
---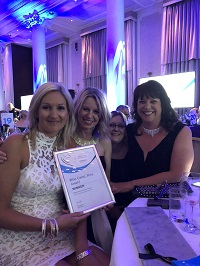 A dedicated team from The Royal Wolverhampton NHS Trust (RWT) have won a prestigious nursing award for their success in reducing A&E attendances.
The Rapid Intervention Team won the Burdett Nursing 'Who Cares, Wins Award' for their success in caring for acutely unwell patients at home, preventing hospital admissions.
The service has improved patient choice, control and quality of life.
---
The Burdett Nursing Awards 2018 reward nursing teams for their sustained commitment to providing high-quality care.
Winners in seven categories received a charitable grant award of £20,000 and all remaining shortlisted teams received £2,500.
The team said they will use the grant for education and development within the group.
Jodie Winfield, Senior Matron for the Adult Community Services Group, said: "The Rapid Intervention Team provides a highly responsive service in the community that sees, assesses, diagnoses and treats patients who are acutely unwell within two hours of referral to the service.
"The service works in partnership with patients and carers to develop a holistic, person centred care plan delivering a range of outcomes developed in partnership with the patient and their carer.
"The Rapid Intervention Team were nominated for really pushing the boundaries of nursing to prevent admissions and for safely caring for acutely unwell patients at home.
"We are all over the moon to win this award."
Rachael Berks, Specialist Lead Nurse Practitioner, said: "The team feel very honoured to win such a prestigious award.
"It is fantastic recognition for their hard work and dedication."
Comments
No comments have been submitted yet.