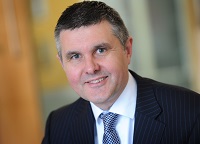 Teamwork Needed to Avoid Pitfalls of Implementing New National Minimum Wage Rates
10 May 2018
Published in: Member News
---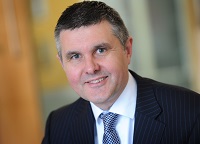 Businesses need to ensure their payroll, personnel and finance departments are working together to ensure they are compliant with new National Minimum Wage (NMW) rate changes.
Rob Gunn, Tax Partner in the Midlands office of national audit, tax and advisory firm Crowe Clark Whitehill, said the changes were not just about ensuring the right people were paid the right amount.
---
"There are a number of reasons why organisations fail to pay their staff the correct rate.
"These include the fact that the number of individuals claiming "worker' status has increased due to the growing focus on self-employed and private service companies.
"It is also not just about how much employees earn over the course of the year but also on a weekly or monthly basis, depending on their pay period."
The advice comes following the Department for Business, Energy and Industrial Strategy (BEIS) publication of its second list of organisations that had failed to meet their NMW obligations and so had been pursued by HMRC.
Rob Gunn added: "The most prominent organisations were football clubs, retailers and leisure companies and so they came under the HMRC spotlight.
"If organisations fail to meet their NMW obligations, the cost will not just be measured financially but also in terms of reputation.
"HMRC can levy penalties of up to £20,000 per underpaid worker, make an order for the underpayment of the NMW that must be paid to affected workers, and there is also the issue of public naming and shaming.
"The latter point could turn out to be the most damaging, as an organisation's reputation is difficult to maintain, let alone rebuild.
"The public can very quickly turn their back on a business that is perceived as underpaying its staff.
"This can translate into an instant hit on sales and lead to cashflow difficulties, all because the correct procedures were not followed by payroll, personnel and finance departments understanding their obligations and working together."
To help businesses understand the issues, Crowe has produced a guide which can be found here.