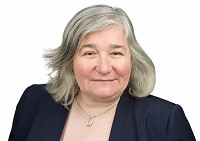 Technology Lawyer Warns of Impact Following Cambridge Analytica News
19 Mar 2018
Published in: Member News
---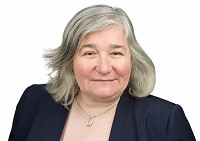 Following the latest news over the weekend relating to tech company Cambridge Analytica harvesting millions of Facebook profiles and targeting US voters with personalised political advertisements, a specialist technology lawyer has warned of the potential impact and fallout.
Whistleblower Christopher Wylie has revealed that the data analytics firm that worked with Donald Trump's election team and the Brexit campaign used approximately 50 million Facebook users' personal information to predict voting behaviour and to precisely target core constituents.
---
Susan Hall, a Partner at national law firm Clarke Willmott LLP and specialist in information and communication technology, says this is a huge issue for Facebook and also social media platform providers and demonstrates how online privacy protection is easily broken.
Susan warns that both digital marketers and social media users should be vigilant when it comes to online privacy protection and now more than ever, is the time to act with caution.
Susan said: "Personal data has been compromised on a mind-boggling scale. It has far-reaching political, social and legal implications which shouldn't be underestimated; they go well beyond the 50 million accounts believed to have been harvested.
"Digital marketers in particular should be especially wary and be aware that everything they thought could be done with data gleaned from Facebook and other social platforms, needs to change. Businesses should urgently review their current approach and make changes accordingly.
"For social media users themselves, we don't yet know where the fallout from this will end and what it will mean for them. However, it is safe to say that users need to be cautious about how they use social media.
"Check your privacy settings and keep them under review. Be aware that "sharing' something, even just between your friends, is risky and may be only as sound as the weakest link in the chain. Mark Zuckerberg's sister even got caught out on this when she shared a private family photo which went viral after a friend of someone tagged in the photo posted it to Twitter.
"Organisations that have a presence on social media will also need to be careful and look at their social media policies for themselves and their employees."
Commenting on the Cambridge Analytica news, Susan Hall said: "The sheer volume of information which people are prepared to commit to social media is extraordinary. The uses to which that data is currently being put are opaque. One of the most sinister, however, is this - data profiling for political reasons.
"Considerations of the controversial role played by Cambridge Analytica in the US are interesting. In a statement on 17 March 2018 the UK Information Commissioner noted that the use of data analytics for political purposes was already the subject of an investigation, and that the allegations that Facebook data "may have been illegally acquired and used" are being reviewed in the context of that investigation.
"Facebook's official position is that the acquisition of the data in question from their users was not a "data breach" (which might have triggered mandatory notification obligations) but merely a breach of Facebook rules as they stood at the time. I do not see this argument standing up. The Seventh Data Protection Principle states "Appropriate technical and organisational measures shall be taken against unauthorised or unlawful processing of personal data and against accidental loss or destruction of, or damage to, personal data."
"Facebook say that they became aware in 2015 that the original researcher, Dr Alexsandr Kogan, rather than using the data for academic purposes, had passed it to Cambridge Analytica and its parent company. They then requested him to delete the data and obtained certifications from the people concerned that they had done so. I imagine that both the lax security which allowed him to amass such vast quantities of data and pass it to third parties in the first place and their failure to follow up on whether the certificates were worth the pixels they were written in will be the subject of immense scrutiny."
Clarke Willmott LLP is a national law firm with seven offices across the country, including Birmingham, Bristol, Cardiff, London, Manchester, Southampton and Taunton. For more information on Clarke Willmott visit www.clarkewillmott.com.
Comments
No comments have been submitted yet.