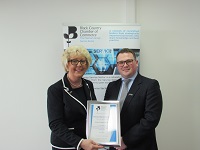 The Platinum Group Service Sector Grows with Control Energy Costs Ltd On Board
19 Mar 2018
Published in: Black Country Chamber of Commerce News
---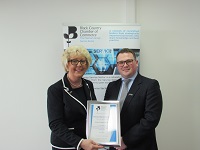 Black Country Chamber of Commerce is delighted to announce that the latest member to join The Platinum Group Service Sector is the Control Energy Costs Ltd.
CEC's knowledge of the industry is continually updated and they ensure their clients are fully appraised of any action that may need to be taken to take advantage of more beneficial supplier or network operator charging structures and keep clients updated with any obligations or changes in legislation that may affect business.
---
The Platinum Group Service Sector is a network of strategically important businesses within the service industry representing each sector such as Leisure, Housing, Legal, Accountancy, Property Maintenance, Travel, Banking, Recruitment, Tourism etc.
The Platinum Group Service Sector also supports your Senior Managers/Directors with Sharing Best Practice meetings, which are relevant to those managing operations in such areas as HR, Quality, Business Improvement, Health & Safety, Sales, as well as other key business areas, such as environmental sustainability and corporate social responsibility.
Liam Conway the Head of CEC Direct, said: "We are delighted to join The Platinum Group Service Sector as we continue to work within the Black Country. The Platinum Group Service Sector gives us a fantastic opportunity to develop and grow our business within the region and we are particularly looking forward to working with Gail Arnold and The Group to build strong business relationships, whilst sharing best practice and giving us the opportunity to benefit from tailored development and training sessions, something which we see as a crucial part to a rapidly growing and expanding business."
Being involved in The Platinum Group Service Sector is a unique way of demonstrating commitment to the regeneration of the Black Country. It gives businesses the opportunity to lobby key decision makers, increase the network of senior level contacts, share knowledge and expertise with like-minded business leaders as well as work collectively to promote the region and tackle the challenges holding it back.
Gail Arnold the Head of The Platinum Group, said: "I am absolutely delighted to have the opportunity to work with Liam Conway from Control Energy Costs Ltd, the guidance and help they offer, along with clear and concise information, is invaluable to the daily running of local businesses.
Other Platinum Group members include: BCRS Business Loans, Coinadrink, Emirates, FBC Manby Bowdler, Forces Recruitment Services (WM), Lawrence Cleaning, MHA MacIntyre Hudson, NatWest Bank, West Midlands Reserve Forces Association, whg and Wolverhampton Grand Theatre.
For more details regarding becoming part of The Platinum Group or The Platinum Group Service Sector, contact Gail Arnold at gailarnold@blackcountrychamber.co.uk.
Comments
No comments have been submitted yet.