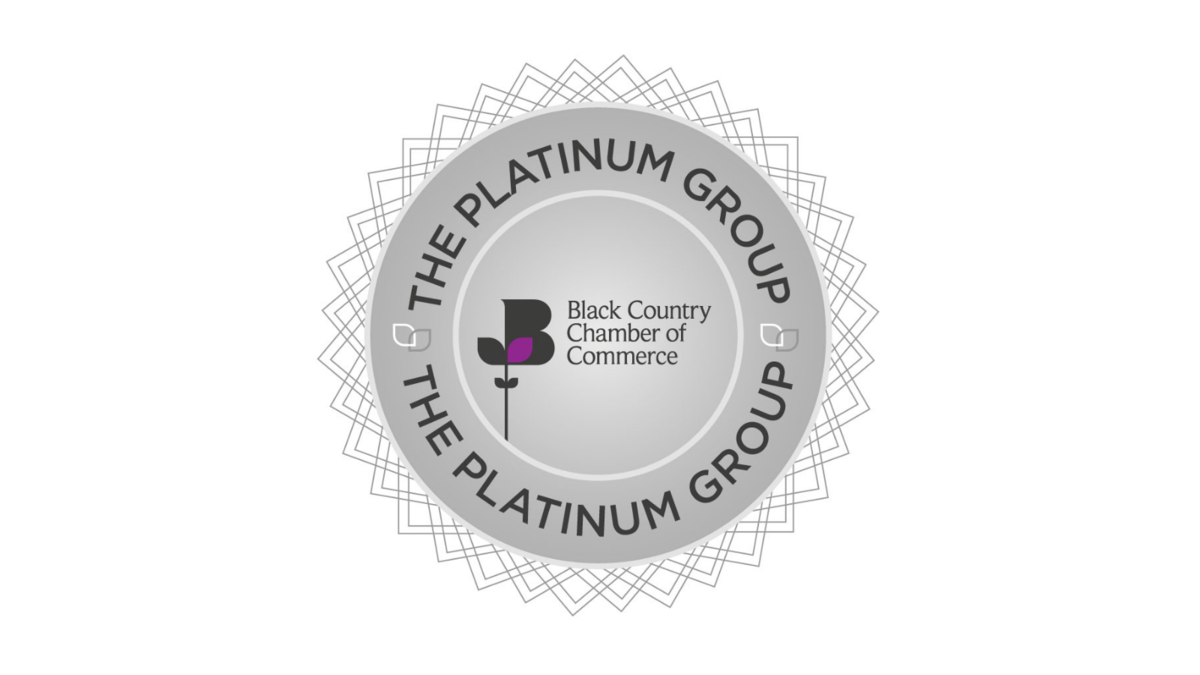 The Platinum Peer Advisory Group - Meeting Notes - 10 June 2021
14 Jun 2021
Published in: Black Country Chamber of Commerce News
---
Meeting Title: What are you measuring in your business and why?
---
Context
The world of business has changed in ways that no one could have predicted even two years ago. For example, who could have predicted that there would be a severe shortage of packaging cardboard all linked back to a virus?
At this months' meeting of the Black Country Chamber of Commerce, The Platinum Group we asked the provocative question: 'What are you measuring in your business and why'?
Given the rapid and unpredicted changes are your KPI's still relevant?
We shared a great working example of a Balanced Scorecard which one member has had in place for at least 15 years explaining that it was a barometer to measure, monitor and manage business performance over time and provided clarity across the business of performance requirements. From another member we had a great example of a strategic goal of having an entire fleet of all electric vehicles by 2030.
Feedback
We opened our session by sharing what measures we had in place to monitor business performance and it was no surprise that most had robust and well-structured financial metrics in place but, when it came to other areas of the business things got a bit murky, less structured and less robust. The irony, we all recognised, was that it was these 'other areas' that were responsible for producing the numbers and yet our collective realisation was that a weakness existed here.
There was recognition about how Finance departments need to teach other parts of the business what the 'stories' are behind the numbers and how they can drill down to individual activity. This led to a discussion about whether we are clear enough with employees about the importance of their work and whether we show them a clear line between what they do and the overall business objectives. There was an eerie silence…
We watched a TedTalk about OKR's in which the speaker stated, that OKR's should be "Significant; Concrete; Action-Oriented and Inspirational". During the TedTalk an example of an OKR was given from Google and this idea was picked up widely in the group as something they will introduce into their respective businesses.
We returned to our central theme of how we are measuring our business performance and whether those measures are relevant today.
Some simple and effective approaches to measuring were shared such as Green; Amber; Red and Internal or External measures. We also discussed and heard examples of how stated objectives, but incongruent leader behaviours destroy value, reputation and brand.
We discussed how frequently business performance measures were reviewed and there was a good mix of positive practices which broadly aligned to Ops meetings: Daily and weekly; Tactical / Planning meetings: Weekly and monthly; Strategic meetings and reviews: Monthly and Quarterly.
At this point two books were recommended: 'Get a Grip' and 'Traction' both by Gino Wickman; written as management fables that endorse a business management concept known as EOS.
We discussed the frustration of receiving annual objectives too late in the year and the book 'Turn the Ship Around' by David Marquet was recommended as a coping method. It is about 'intent based leadership' in the face of leadership failure to set timely targets, direction and clarity. We were reminded that according to Gallup only 20% of the workforce is actively engaged although this research is now a bit dated but shocking, nonetheless.
Picking up again on the 'Cardboard' example we discussed and explored the difference between 'lag' and 'lead' indicators and discovered they are neither easy to articulate or to implement but any early warning system that can tell us in advance, with some degree of accuracy, how we are going to finish the month / quarter, etc has to be a worthwhile management exercise because it will allow for opportunity to take corrective action.
An example of where a 'lead indicator' would be valuable in todays' environment is sourcing and supply chain management. What if your business had a lead indicator that gave you six months of foresight!? We had a twenty-minute breakout session discussing lead indicators.
The war for talent was raised again with a reference made to research that this current generation may have as many as 40 different jobs throughout their careers. One expert member confirmed that pay and conditions were only a small part of what candidates now want to know about prospective employers. How will this insight feed into recruitment, retention and people development strategies? Should we stop training people and taking on Apprentices if they are going to leave after a couple of years?
General comments and actions from members
• "If employees set their own goals, they must tie into business goals"
• "I will promote collective commitment and engage staff in the process"
• "The balanced scorecard is not owned by the board, it's owned by line managers"
• "I need to review the appropriateness of our current metrics and how we share and display them"
• "I need to find a way to implement 'live reporting"
---
How does The Platinum Peer Advisory Group work?
We explore, discuss and share our ideas, opinions, beliefs and experiences about business critical issues, questions, themes and concepts. The 'developmental' nature of what we do means that we do not stick rigidly to script or agenda. We go where the conversation goes.

If you would like to find out more regarding part of The Platinum Group and the Peer Advisory Group, please contact Gail Arnold at gailarnold@blackcountrychamber.co.uk.
---
Bankie Williams MA, MBA
The Platinum Group Facilitator and Executive Coach