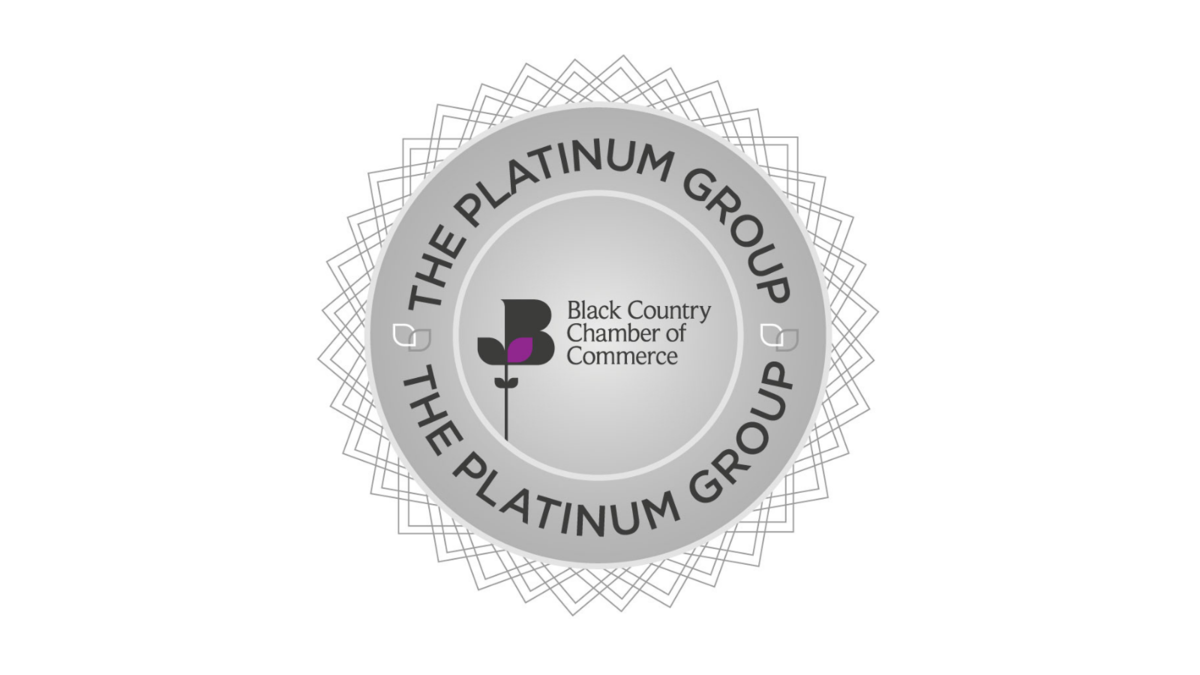 The Platinum Peer Advisory Group - Meeting Notes - 13 May 2021
25 May 2021
Published in: Black Country Chamber of Commerce News
---
Meeting Title: Are You Wasting a Good Crisis?
---
Context
Many of the worlds' leading organisations were 'born' in the midst of a crisis: GE (1876); Disney (1929); Revlon (1932); Microsoft (1975); Netflix (1997); Airbnb (2008) to name a few. Bold entrepreneurs seized opportunity from desperate economic crisis.
At this May meeting of the Black Country Chamber of Commerce, The Platinum Peer Advisory Group, we asked the provocative question: 'Are You Wasting a Good Crisis'?
Feedback
This month, before we addressed the key 'crisis' question we had an open and revealing conversation about how we as business leaders and owners are coping and dealing with organisational wellbeing. The key quote from this discussion was "you always recharge your phone battery when it runs low so why wouldn't you recharge yourself when your energy is low"?
We agreed that as leaders it was our responsibility to make it safe and OK within our respective organisations for individuals to 'feel safe' and able to talk about mental health and wellbeing issues. We accepted that sometimes, to make others feel safe we may have to make ourselves vulnerable first but this was a positive and under-utilised aspect of leadership.
We then discussed a revealing insight given by a young marketing executive during a coaching conversation about work. She said, "I'm not working from home, I'm living at work". This was a profound statement when considered deeply. For business owners and senior executives, it is not too uncommon for us to have a kitted-out home office and to quite happily 'work from home' in a relaxed environment maybe a couple of times a week.
How many of us have properly considered what 'working from home' is like for those in our organisations who don't have a spare room let alone a separate office; where the only 'desk space' is the same desk our partner may also be working at amongst the dried breakfast cereals and last nights' bolognaise? 'Food for thought!
Key discussion points
In terms of the key question about 'Wasting a Good Crisis', below we have paraphrased some of the key discussion points that you might find thought provoking and useful:
• "During the crisis we took the opportunity to strategically and critically review our key business processes and systems and our product range and we have made some significant improvements".
• "We consciously decided to manage our business during the crisis and not the furlough scheme".
• "Our internal communications improved dramatically, people were exchanging personal email addresses; things seemed to get done without the friction and resistance we sometimes had in the workplace; people were communicating on more of a human level and we think this is because we saw one another as equals, with messy kitchens, with interruptions, with cats and dogs…."
• "It gave us an opportunity to stress test our business".
• 'We are exploring how flexible we can be as a business around working practices and shift patterns and it's great because the impetus has been bottom up and not top down".
We then had a conversation about how we balance the tension between keeping the pressure up to deliver the business plan and the numbers, particularly in light of the previous years' performance.
A question we only scratched the surface of was: How do we as leaders maintain that pressure but also recognise the world is a very different place, especially in light of our earlier discussion about wellbeing?
This conversation highlighted the fact that, as leaders and business owners, very often we are juggling the sometimes conflicting demands of stakeholders. In the June meeting we will be discussing what we measure in our businesses and why? We will also be exploring Balanced Scorecards, KPI's and OKR's.
Other points we touched on and will return to included:
• Can customers deal with you completely on-line
• New supply chains
• Urbanization and the Green agenda
• CSR and sustainability
• The challenge of managing a workforce of five different generations
• What are you reading and how are you keeping yourself fit for purpose
All this covered in one morning session! Where else can you get such breadth and depth? Hearing from, listening to and contributing to business critical conversations in an environment where your peer colleagues only want to learn and assist.
---
How does The Platinum Peer Advisory Group work?
We explore, discuss and share our ideas, opinions, beliefs and experiences about business critical issues, questions, themes and concepts. The 'developmental' nature of what we do means that we do not stick rigidly to script or agenda. We go where the conversation goes.
If you want to be part of the conversation, get in touch with Gail Arnold at Black Country Chamber of Commerce at gailarnold@blackcountrychamber.co.uk
Our next meeting is on Thursday 10th June.
---
Bankie Williams MA, MBA

The Platinum Group Facilitator and Executive Coach