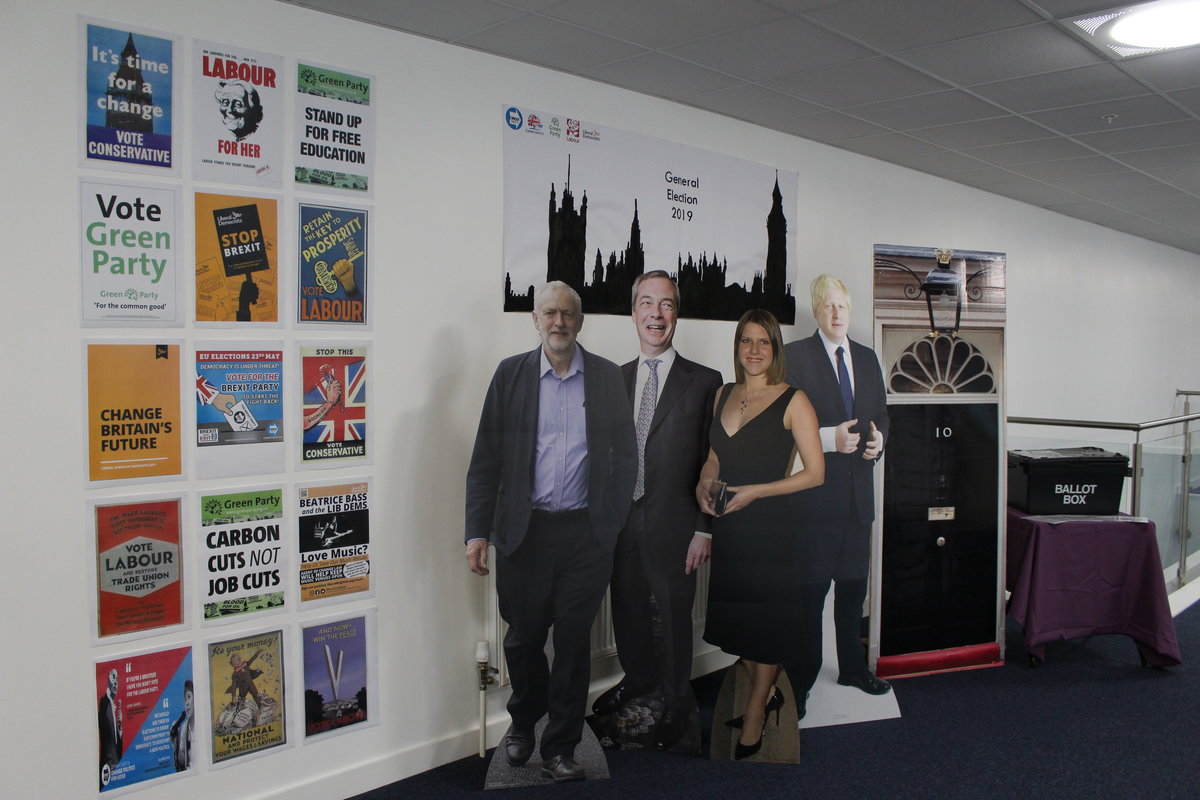 The "Q3 Academy Langley Constituency" get voting
12 Dec 2019
Published in: Member News
---
The "Q3 Academy Langley Constituency" get voting
---
The "Q3 Academy Langley Constituency" get voting
Students and parents at Q3 Academy Langley have been provided with an opportunity to participate in a mock election on the same day as the UK's Election Day.
The Academy, on Moat Road, Oldbury has been buzzing with excitement in anticipation of the pending result on 12th December 2019.
Boris, Jeremy, Nigel, Jo and Jonathon observed the process from afar, as the Academy became alive with political debate.
Q3 Academy staff have been preparing the students for the big day by delivering Party Political Broadcasts and providing a summary of each of the five main parties manifestoes for five days leading up to Polling Day.
Assemblies have been organised and a Tutor Programme jam packed with information on the history of parliament, the election process, democracy and the right to vote have been carefully thought out.
Reinforcing the discussion, the daily 'Family Lunch' offers the perfect setting for students and staff to deliberate on the vast amount of knowledge they had gained.
On the 12th December, students will be voting using Q3 Academy Langley Constituency ballot cards and parents will also contribute to the overall result by participating at the Parent Consultation Evening that day.
"This is a fantastic opportunity for students to share their understanding of both the British electoral system and British values with their peers, family and wider community.
"I have been deeply encouraged by the high levels of intellectual discussion from students as young as eleven years of age providing hope for greater democratic representation in this area for years to come."
Mr S Alexander – Personalised Learning Director Students will also be given an insight into the latter end of the election process and how the votes are counted.
Miss Binsley, a Learning Consultant at the Academy who also supports the Local Authority's local polling stations, shared her knowledge and experiences with the students.
"It is a really fantastic opportunity for our students to get involved and understand a process that so many people overlook themselves, even as adults.
"Being able to share my previous experience in counting electoral votes and setting up a similar process for the Student Council is so exciting. I am confident this will provide them with an invaluable experience adding to their already widening understanding of the electoral system."