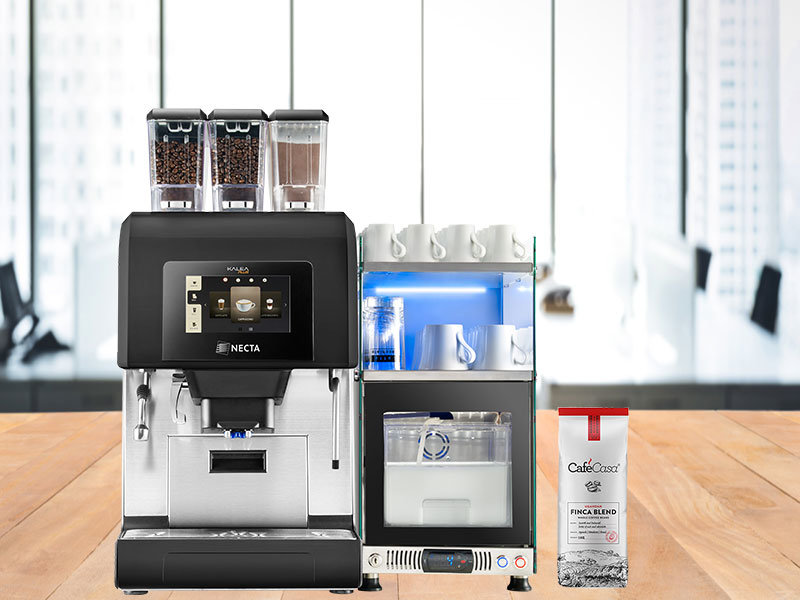 The rebrand of Cafe Casa edges ever closer in the latest exciting reveal.
29 Jul 2020
Published in: Member News
---
The Cafe Casa rebrand edges ever closer. Proudly revealing the new packaging for Coinadrink Limited's freshly sourced coffee beans.
---
Cafe Casa has been Coinadrink Limited's own premium coffee label since 2011 and is sold through Refreshment Shop. The brand is currently undergoing an exciting rebrand that will push Cafe Casa into new territory including the retail and hospitality sectors.
Cafe Casa will become a premium brand that delivers the complete coffee experience, equipped with everything from branded cutlery to napkins. For those of you who are currently following our social media platforms, we took the first step in revealing the new look Caeé Casa earlier this as we revealed the packaging that will proudly house our freshly sourced coffee beans.
And here is how the new design came to fruition.
THE BACKGROUND TO THE NEW DESIGN.
Cafe Casa has traditionally been very popular with vending and remains a fantastic cross-selling product alongside some of Coinadrink's prestigious equipment. Now, though, we are placing Cafe Casa in front of a lot of more people, so we needed a new design to match our ambition.
Cafe Casa is a lot more visually appealing than it was before. Whilst the brand is firmly our own, we have worked alongside a couple of respected design teams to bring our vision to reality. A company called Kirsty Holton Design Ltd put the wheels in motion before a Mr Jem Collins at Brands in Distribution brought the artwork to life.
We have extremely high hopes for the brand and there was a meticulous attention to detail in place for the entire process. This was certainly not a "5-minute" thing. The design is simplistic yet eye-catching, with a clear link to the African and American roots in which the coffee beans are so delicately sourced.
The text for the packaging is still being finalised so we are unable to show the "finished article" at this stage, though we are very proud of the design and we want to thank everyone who has worked so hard on this.
A NEW BEGINNING FOR CAFE CASA.
As mentioned, the rebrand will take our coffee label in a new direction. Coffee is about more than just the quality of the beverage and instead it is about the experience as a whole. The coffee shops that grace our high streets are popular due to the culture that they help mould, with an air of relaxation and professionalism in every crevice.
It is that very same experience that we will deliver with Cafe Casa. We will be introducing branded accessories and supplies with the beans that will appeal to the catering and hospitality markets, though Cafe Casa can offer as little or as much as you require. Whether you're after high quality coffee for the home or crave the professional coffee culture fit for the most demanding of clients, Cafe Casa will deliver.
We can't wait for you to experience it.
Submitted by Alistair from Coinadrink Limited