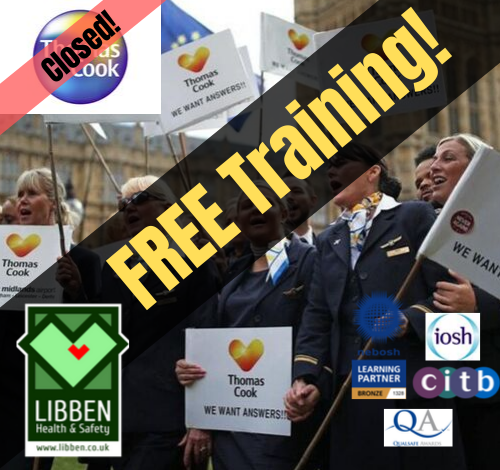 Thomas Cook Staff offered FREE help!
03 Oct 2019
Published in: Member News
---
Libben offering FREE Health & Safety Training to former Thomas Cook Staff
---
Libben Health & Safety are offering all Thomas Cook former employees FREE* Health & Safety Classroom Training Courses at any of our national training venues.
Kevin Edwards, Managing Director of Libben commented that 'it is the least we can do for those left without jobs that they depend upon. A Health & Safety Training Course may not mean much to most. However, Libben has turned lots of peoples life around by providing Health & Safety Training Courses that have both helped people into work and progress within their current roles.
9,000 Shocked workers around the UK and around the world, learned they had lost their jobs on Monday 23rd September 2019 when the world's oldest tour operator went bust after 160 years.
Thomas Cook former employees are urged to call any of our offices around the UK nearest to where they live.
Submitted by Kevin from Libben Health & Safety