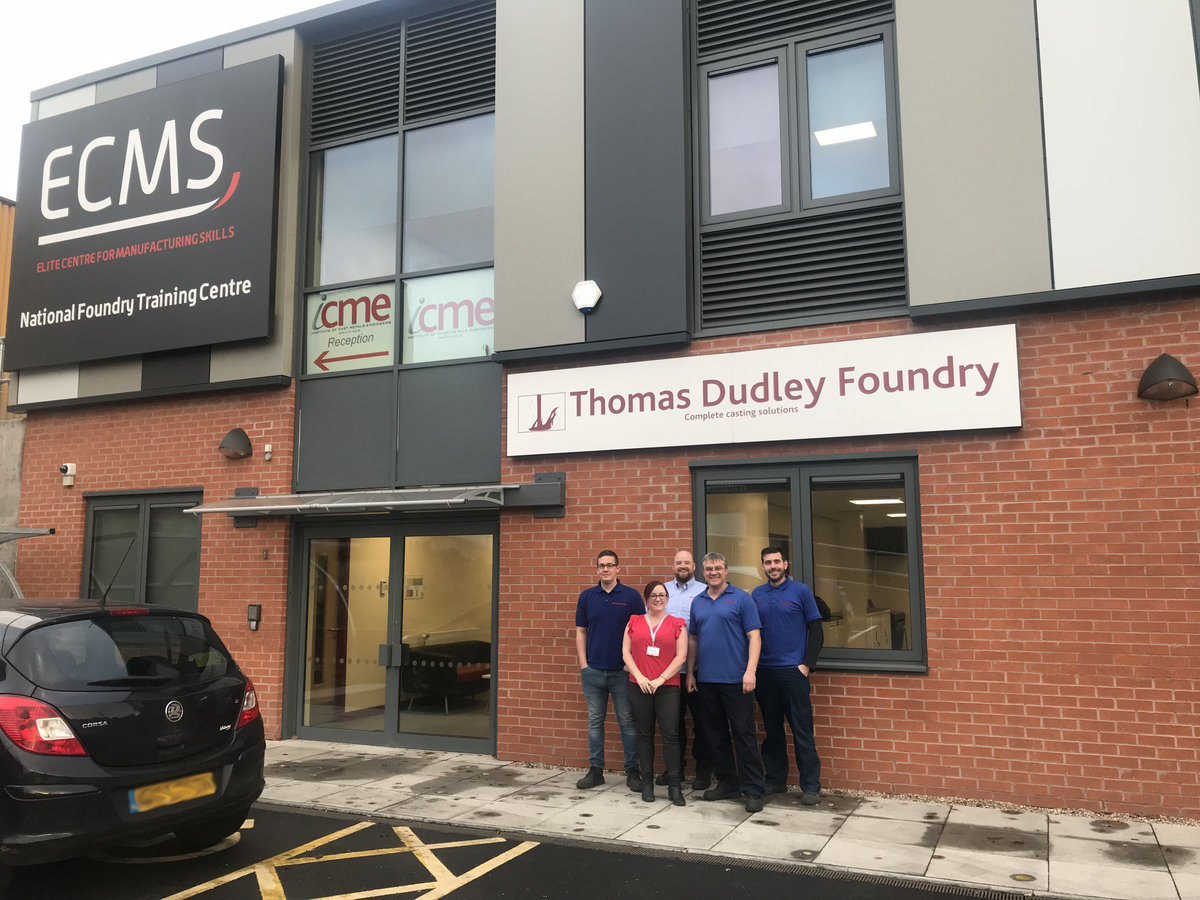 Thomas Dudley Foundry Moves Departments Into New Offices Within The National Foundry Training Centre
05 Dec 2018
Published in: Member News
---
Multi-award-winning Thomas Dudley Foundry is pleased to announce its technical team has moved into the National Foundry Training Centre
---
Multi-award-winning, Thomas Dudley Foundry is pleased to announce its technical team has moved into the National Foundry Training Centre (part of ECMS - the Elite Centre for Manufacturing Skills) building as part of its major new multi-million-pound investment of its brand-new foundry being constructed.
The impressive £12.5 million new ECMS build, designed by Tweedale Architects and led by local specialist contractor Shaylor Group, was unveiled and officially opened by journalist and television presenter, Steph McGovern.
Foundry Director, Mick Cramphorn commented: "We've come a long way from expanding and growing Thomas Dudley Foundry Ltd and I'm delighted to announce our team office relocation. This move really demonstrates our company values of commitment and investment further showcasing more growth within the region. By combining these specific departments together provides a raft of joint expertise, offering a complete 360 service which will further enhance our ethos as a world-class manufacturing technological and flexible Foundry in the UK."
The ECMS is an employer-led training facility, aimed to enhance productivity for the Black Country within the manufacturing sector. For more information or enquiries, email marketing@thomasdudley.co.uk, or visit www.thomasdudleycastings.co.uk
Comments
No comments have been submitted yet.