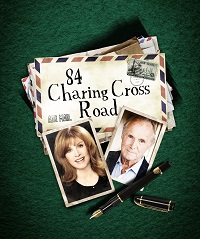 Three New Shows Announced for 2018 at Wolverhampton Grand Theatre
16 Feb 2018
Published in: Member News
---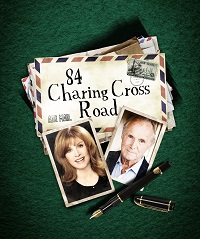 What The Ladybird Heard on 23rd - 24th May is a whole lot of fun between two crafty robbers, one tiny ladybird, and a whole farmyard of fun! Hefty Hugh and Lanky Len have a cunning plan to steal the farmer's fine prize cow. But they reckon without the tiniest, quietest creature of all: The Ladybird has a plan of her own! Join the woolly sheep, the hairy hog, the fat red hen and the dainty dog in this glittering stage adaptation of Julia Donaldson & Lydia Monks' colourful farmyard adventure. With live music, puppetry, plenty of audience participation and lots of laughs!
84 Charing Cross Road from 29th May - 2nd June stars Hollywood and Broadway legend, Stefanie Powers as Helene Hanff in a major new UK tour alongside Clive Francis as Frank Doel.
---
Adapted from Helene Hanff's best-selling book, 84 Charing Cross Road is a tender and heartwarming tale of transatlantic friendship. The bittersweet comedy is based on the extraordinary true story of the remarkable relationship that developed over 20 years between a vivacious New York writer and a London bookseller. Through their exchange of humorous and often intimate correspondence a snapshot of Britain from the post-war 1940's to the swinging 60's is revealed, alongside a touching human story that still deeply resonates today.
Stefanie Powers plays Helene Hanff. A star of stage and screen with a career spanning over 50 years, Powers is best known for her iconic role opposite Robert Wagner in Hart to Hart, which ran over 5 series and 8 TV movies between 1979 and 1996. Her extensive film and TV credits include McLintock!, The Magnificent Seven Ride Again, The Rockford Files, The Bionic Woman, The Six Million Dollar Man and The Girl From U.N.C.L.E.
Clive Francis' recent theatre credits include An Inspector Calls (West End), Les Blancs (National Theatre) and Enron; on screen he has appeared in The Queen, Mr Turner and most recently as Lord Salisbury in the award-winning Netflix series, The Crown.
84 Charing Cross Road premiered at the Salisbury Playhouse in 1981 before transferring to the West End and Broadway. It was adapted into a film in 1987, starring Anthony Hopkins, Judi Dench and Anne Bancroft as Helene, who won the BAFTA Award for Best Actress.
Ministry Of Science Live returns on 4th July. 100% Educational. 200% Entertaining. 300% Explosive. 400% Fun. MINISTRY OF SCIENCE LIVE is not your ordinary science show - it comes with a bang. It comes with a whoosh. But most of all it comes with a hovercraft built on stage"¦. Oh, and a Human Cannon too! This new production takes an anarchic approach to science communication whilst looking at the inventors and engineers who have shaped and inspired the modern world that we live in. From Liquid Nitrogen frozen flowers to Hydrogen Bottle Rockets. From Buzz Aldrin to Virgin Galactic. From a cat food tin to the Hovercraft. From the discovery of Methane to the invention of the Battery. Join the super talented presenters and the voiceover from above (X Factor's Peter Dickson) as they take you on a journey using brilliantly designed demonstrations with a few loud bangs to lead the way. Fingers in ears advised"¦.
Tickets are on sale exclusively to Friends Of The Grand at 10am on Monday 19 February and from 10am on Wednesday 21 February for public sales. Tickets can be purchased by calling 01902 429212, in person at the Box Office or online at grandtheatre.co.uk. Become a Friend of the Grand by calling the Box Office or online at www.grandtheatre.co.uk/support.