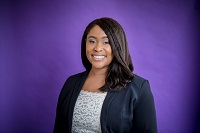 Thursfields Advice on Asking Staff to Take Holiday in Wake of KFC Crisis
28 Feb 2018
Published in: Member News
---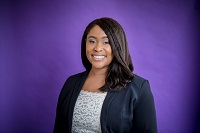 Employers can ask staff to take annual leave on certain dates - but it should be a request and be made with at least twice the notice of the desired holiday time.
That's the advice from an employment law expert at Thursfields Solicitors in the wake of the KFC fast food restaurant crisis, when staff were asked to take holidays after 900 stores closed because of a shortage of chicken meat.
---
Jade Linton, an associate employment solicitor at Thursfields' Solihull office, said situations like the KFC saga had to be carefully considered with reference to the Working Time Regulations 1998.
Ms Linton said: "Obviously there were some complex situations at KFC, as some staff were full-time, some part-time and others were casual, and so each case has to be looked at individually.
"It is legal for an employer to ask staff to take all or part of their statutory annual leave on certain dates, as long as the notice period for taking such holiday is at least twice the length of the leave required, unless the worker agrees otherwise.
"If not, it could be deemed unfair treatment in law in that the staff are being asked to suddenly take leave, sometimes for an undefined period, because of an employer's mistake, when they might have wanted to utilise such holiday on another occasion."
In the KFC story, the GMB union claimed that hundreds of KFC staff were left not knowing when they would return to work after a decision to change its logistics supplier to DHL Supply Chain affected chicken deliveries, forcing them to close outlets.
But a KFC spokesperson said that while workers were being encouraged to take holiday during the closures, they would not be forced to do so.
Ms Linton of Thursfields added: "While some workers and their unions were understandably outraged at this holiday request from KFC, the overall issue may not strictly speaking be unlawful - as long as the company made sure it was a request, and that the necessary notice was observed."