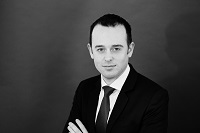 Thursfields Advises on Sale of Wolverhampton Financial Advisory Firm
15 Feb 2018
Published in: Member News
---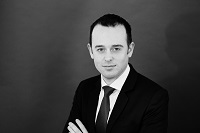 Thursfields Solicitors has advised the owners of a Wolverhampton financial advisory firm on its sale to a Guernsey-based investment manager.
Central Investment Planning (CIP) has been sold for an undisclosed sum to MitonOptimal Ltd, an independent multi-asset investment manager with a global network.
The Thursfields team was led by corporate director Gareth Burge, assisted by Joe Rollins, corporate trainee solicitor and Lisa Kemp, employment associate solicitor.
---
The Guernsey office of Carey Olson advised MitonOptimal.
CIP was founded by Sandy Baker and Fiona McCaig in 1988 and had grown to advise on approximately £100 million of client assets. The acquisition brings the total currently managed by MitonOptimal to £800 million.
MitonOptimal focuses on the delivery of discretionary fund management and client portfolio management services to intermediary and private clients.
The firm has been on an acquisition trail and CIP is the third significant acquisition for the group in the last few years following its acquisition of multi-asset investment house Coram in 2016 and private client manager Minerva in 2017.
CIP's Sandy Baker and Fiona McCaig have joined MitonOptimal as directors, and CIP has been renamed MitonOptimal Portfolio Management (UK) Ltd.
Fiona McCaig said: "With increased regulation for boutique investment businesses, MitonOptimal was a logical choice to partner for the future.
"We wish to focus on delivering superior client service and can leverage off the significant investment management experience, processes and resource that MitonOptimal has at its disposal. The deal puts in place a long term secure investment solution for our clients.
"We were very pleased with the expert advice from Thursfields, who helped to ensure that the deal was completed in a tight time frame and without any hitches."
Gareth Burge said: "Thursfields has an established track record of advising on mergers and acquisitions in the FCA regulated business sector.
"This transaction comes at a busy time for Thursfields' M&A team and we are delighted to have advised Fiona and Sandy on the sale of CIP to MitonOptimal in a deal that works well for both parties."