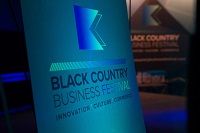 Tickets to Black Country Business Festival Events Go Live
15 Jan 2018
Published in: Black Country Chamber of Commerce News
---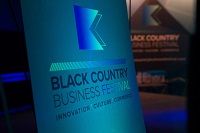 Tickets to confirmed events in the Black Country Business Festival are now live for delegates to register their place.
The Business Festival, led by the Black Country Chamber of Commerce and supported by the University of Wolverhampton and Talbots Law, will see two weeks of business events take place solely in the Black Country region between 23rd April and 4th May 2018.
The majority of events will be completely free to attend and are being staged by local companies to help other Black Country businesses and individuals to learn from each other, share and grow.
---
Anyone can apply to run an event in the Business Festival, which can take any shape from a seminar or workshop through to a trade show or major conference. A short application form is available on the Business Festival website www.blackcountrybusinessfestival.com/apply until 22nd February.
Businesses have been submitting applications and tickets to those events that have already been confirmed into the programme will be available from Monday for people to start booking on to the event.
Around 100 events are expected to take place over the Business Festival fortnight. The diverse range of events will draw attention to the Black Country, showing investors what this area has to offer and what a fantastic place it is to live, work and do business.
Corin Crane, Chief Executive of the Black Country Chamber of Commerce, commented: "It's very exciting that tickets to the Business Festival are already going live. I would encourage everyone to visit the website and see what's on offer in the Festival.
"More events will be added as soon as they are confirmed in the programme and it's not too late to apply to host an event - but the application process closes on 22nd February, so it's worth exploring now while there's still time.
"The Black Country Business Festival is going to be the biggest business event in our region. It's going to be an annual event and is something that and everyone needs to get involved with. We want everyone to take part so we can show the rest of the world what a fantastic place the Black Country is to live, work and do business."
As part of the festival, a number of local venues have offered space for Business Festival events for free or at heavily discounted rates. These venues are listed on the website at www.blackcountrybusinessfestival.com/venues. To get involved including hosting an event, sponsoring or offering venues for use during the Business Festival, visit the website at www.blackcountrybusinessfestival.com or email hello@blackcountrybusinessfestival.com.
Please click here to see the list of confirmed events that are taking place and to book your tickets.
Comments
No comments have been submitted yet.