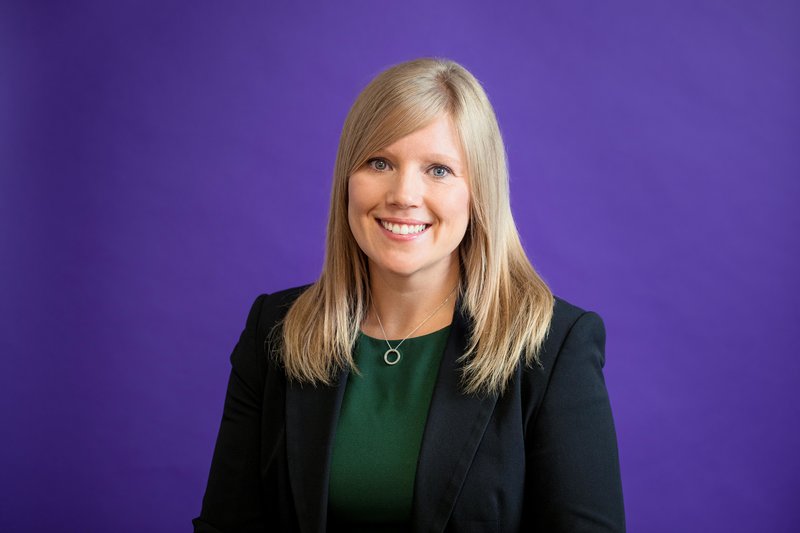 Top family law expert from Thursfields features in national conference
26 Oct 2021
Published in: Member News
---
Resolving family disputes
---
One of the Midlands' top experts on family law involving children has featured in a national online conference focused on resolving family disputes.
Hannah Nicholls, an associate director in the Family Law team at Thursfields, helped to lead one of the workshops at this month's Resolution Family Practice Conference 2021. Resolution is a community of professionals who work with families and individuals to resolve issues in a constructive and non-confrontational way.
Ms Nicholls, who sits on Resolution's National Parenting After Parting Committee, presented the webinar called Early Intervention- a guide to why it's important and how to do it at the conference, which ran from 19 to 22 October.
She said: "This webinar explained what early intervention is and why it is so important when dealing with separated families.
"We focused on how this can prevent hostile separation and ensure that parents are able to have a healthy and amicable co-parenting relationship that is in the best interests of their children.
"The aim of early intervention is always to avoid court if possible, and so we looked at what we can do to help parties achieve a better outcome post separation."
Ms Nicholls joined more than 60 speakers at the Resolution Family Practice Conference 2021, together delivering more than 30 sessions for delegates who included hundreds of family lawyers and other professionals who work with families.
She added: "The webinar reflected some of the work that we do on Resolution's Parenting After Parting Committee, where we are always working towards finding innovative ways of helping separated families and children to achieve amicable outcomes. This also reflects our approach here at Thursfields."
Anyone needing expert legal advice on family affairs can contact Ms Nicholls via 0345 20 73 72 8 or by emailing her at hnicholls@thursfields.co.uk.
Ends (295 words)
---
For further information, please contact: Dani James, Business Development Manager, Thursfields Solicitors
Email: djames@thursfields.co.uk Tel: 01905 677066 Or ASAP PR – 07990 978257.
www.thursfields.co.uk Twitter – @Thursfields LinkedIn - www.linkedin.com/company/thursfields
Notes to Editors
Thursfields Solicitors is one of the region's longest established and reputable law firms, with more than 140 staff in five offices across Worcestershire and the West Midlands. Thursfields Solicitors provides a full range of legal services to business and the private individual, including property, family, employment and commercial law as well as probate and litigation. The firm has offices in Worcester, Kidderminster, Halesowen, Solihull and Birmingham.

Submitted by Andy from Thursfields Solicitors