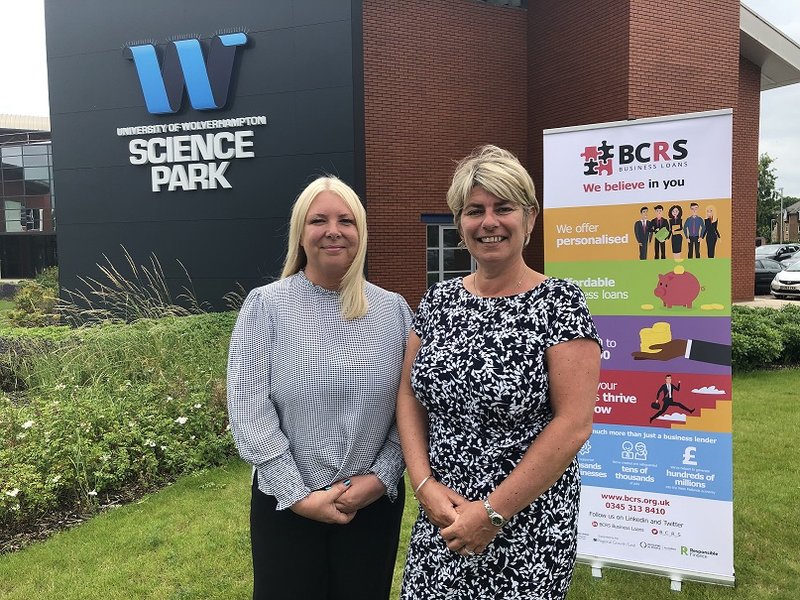 Triple Promotion at Alternative Business Lender
18 Jul 2019
Published in: Member News
---
An alternative regional business lender has announced three promotions within its business development team.
---
BCRS Business Loans has promoted Angie Preece and Lynn Wyke to the position of Senior Business Development Manager, while Wesley Lovett has become a member of the senior leadership team.

These developments come on the back of a record-breaking year for the not-for-profit business lender, in which it lent £7.1 million, with plans to increase that by a further 25 per cent this financial year.
Wesley Lovett, Head of Business Development at BCRS Business Loans, said:
"I am delighted to share details of Angie and Lynn's promotion. Both are committed, experienced lenders who build excellent relationships with customers and professional intermediaries. As champions of BCRS' brand and values, we were proud to offer them the role of Senior Business Development Manager.
"Here at BCRS, our aim is very simple; to help business owners realise their dreams and aspirations and make sure that no viable business in the West Midlands is left unsupported", commented Wesley.
Paul Kalinauckas, Chief Executive of BCRS Business Loans, added:
"All three promotions are thoroughly deserved. We are committed to recognising and rewarding the hard work and dedication of our team.
"I am pleased to share that Wesley has become a member of the senior leadership team. Wesley has always embodied the professional and approachable nature of BCRS Business Loans and has consistently progressed throughout his five years with us. It will be incredibly useful to have a member of the business development team on the SLT to help guide the strategic direction of BCRS."
As the West Midlands largest responsible finance provider, BCRS Business Loans supports growing businesses who are struggling to access finance from traditional lenders. Offering a relationship-based approach to lending, loans from £10,000 to £150,000 are available with the added perk of no early repayment fees.
To discover more about BCRS Business Loans or to submit an initial application form, visit www.bcrs.org.uk or call 0345 313 8410.
Submitted by Matthew from BCRS Business Loans Limited