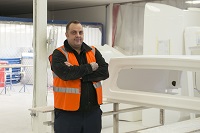 Truckman Expands Manufacturing Team with New Operations Manager
02 Feb 2018
Published in: Member News
---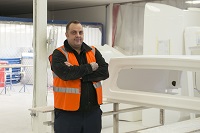 Truckman, the leading manufacturer and supplier of 4x4 hardtops and accessories in the UK, is expanding its manufacturing team with the appointment of new Operations Manager, Phil Howard.
Truckman's West Midlands-based manufacturing unit in Dudley designs and manufactures hardtops for commercial markets in the UK and across Europe. To meet the growing requirements of its customers, the unit is increasing production capabilities by recruiting industry professionals to join the team. Phil's aim as Operations Manager is to increase the team's efficiency and performance output.
---
Phil has been involved in the engineering and automotive industry since 2003, with experience in increasing productivity and personnel training. He also has expert knowledge of layout design, which will be utilised to improve efficiencies in the hardtop manufacturing process.
Mike Wheeler, Executive Chairman of Truckman, said: "To meet the growing demand for our hardtops, we are constantly looking for new ways to improve productivity and product quality. With professional operations experience in the engineering and automotive industry, I am confident that the addition of Phil as Operations Manager will increase performance output whilst maintaining the high quality of Truckman products."
Phil said: "I am delighted to have joined the team at Truckman. My past experience in operations has provided me with expert skills in layout design, communication and personnel training which will help to build relationships in the team and drive performance output. My priority is to consistently deliver high quality products with on time delivery."