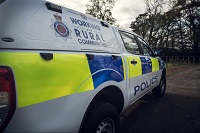 Truckman Hardtops have Policing Covered in Lancashire
07 Mar 2018
Published in: Member News
---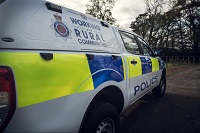 Investment in Dudley manufacturer Truckman's RS hardtops by Lancashire Constabulary has proved critical in providing secure transportation of equipment for rural officers.
Lancashire Constabulary has recently purchased four Ford Ranger pick-ups as specialist vehicles for designated officers to improve their access to rural areas. The vehicles have been distributed to each of its three divisions, with the fourth vehicle based at the Constabulary Headquarters in Preston. Utilising Truckman's RS hardtop has proved significant in adapting the Rangers for the safe transportation and storage of important equipment.
---
The Truckman RS hardtop is a popular option with the blue light and rescue services because it is very robust and tough, it features a wipe clean interior and solid sides for extra safety in storing and transporting equipment. The security aspect of the RS hardtop is a particularly important feature for the Lancashire Constabulary, which stores various apparatus in the truck bed including forensic suits, evidence recovery bags and specialist equipment for handling livestock and wildlife.
Primarily, the Rangers are used as response vehicles by officers trained to deal with wildlife and rural crime. Not only have the hardtops proved useful for storage purposes, but they are also ideal for attending flooding events, as the Rangers can safely wade in deep water.
The enclosed load space provided by the hardtop has been particularly useful in the execution of a recent search warrant to easily recover and transport stolen generators and various tools.
The Constabulary has also adapted the hardtop with the addition of blue emergency lights, side marker lights and its "Working with Communities' logo, which is displayed on the hardtop's solid sides.
Mike Wheeler, Executive Chairman of West Midlands-based Truckman, said: "The versatility of storage options provided by our hardtops is proving beneficial to Lancashire Police. Accessing rural areas while being able to transport essential equipment can be a challenge, which we have helped the Constabulary overcome and support the delivery of its services across the county."
Lorraine Ellwood, Rural and Wildlife Crime Coordinator at Lancashire Constabulary, said: "The addition of the Ford Rangers has made a great difference in the way the Constabulary works, and we have experienced further improvement in access to rural areas since using Truckman's hardtops. The unpredictable nature of our work makes it essential that we have secure and reliable vehicles which can be used in all weather conditions, and that is exactly what the Ford Rangers and the hardtops have provided."