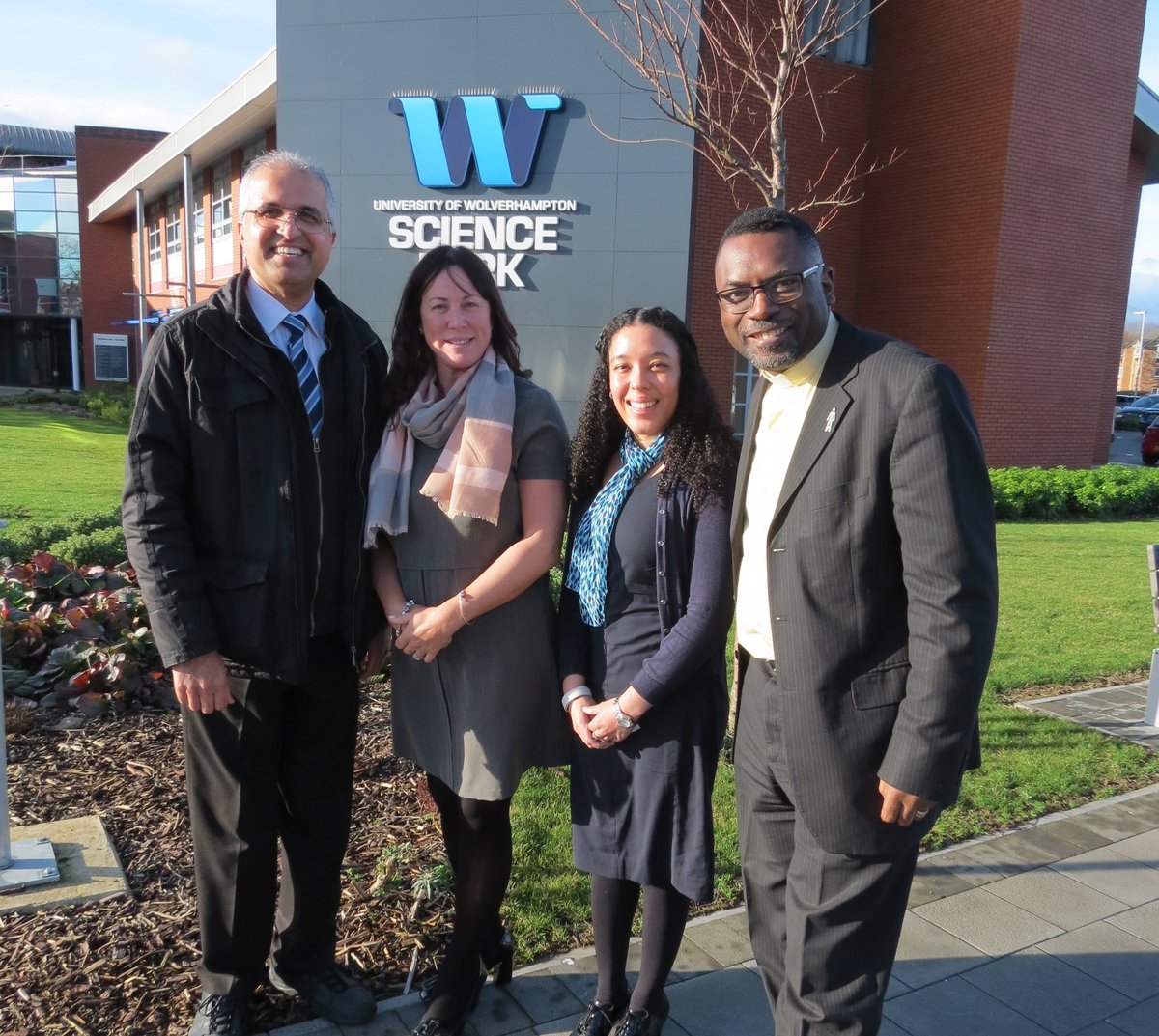 United In Credit Union Message........
21 Jan 2019
Published in: Black Country Chamber of Commerce News
---
Ethical finance is top of the agenda for Black Country Chamber president and supporting, local organisations...
---
It's 'Blue Monday' today, 21st January, widely considered the most depressing day of the year, as the gloomy weather, high debt levels after Christmas and failed new year resolutions take their toll, causing people to feel low with anxiety, stress, depression and mental health issues expected to rise.

So, talking ethical finance is top of the agenda for Black Country Chamber President Julie Cunningham alongside Revd Cassius Francis, from Just Finance Black Country, Jazzmynne Dixon from Wolverhampton City Credit Union and Dharminder Dhaliwal from Castle & Crystal in Dudley.
Ethical finance, a subject close to Julie's heart and one of her chosen sectors to concentrate on during her time as President, will see the Chamber team working with Just Finance Black Country and representatives in the credit union sector, helping to raise their profile across the Chamber membership.
Traditionally, credit unions have been small, non-profit financial organisations set up by members with something in common to benefit their community. Many credit unions are professionalising, including those across the Black Country, having moved away from the ledger in the church hall collecting savings and offering loans with many now offer products online.
In June 2017, there were approximately 305 credit unions in England, Scotland and Wales, with almost 1.3m members. 5 thousand of those belong to Castle & Crystal in Dudley and a further 8 thousand across the Wolverhampton area with over £2.8 million in savings.
They exist to provide a financial community. The idea is that members mutually benefit as there's no profit for third-party shareholders.
This can often mean helping those who can't get access to ordinary bank products; but more importantly they can be a welcome alternative to payday loans or doorstep lending.
A key appeal of credit unions is a willingness to make small loans of £50 to £3,000, which most high-street banks won't do, offering a much cheaper alternative to payday loans.
Credit unions aim to help members take control of their money by encouraging people to save what they can and borrow only what they can afford to repay. In essence, they're savings and loan co-operatives, where the members pool their savings to lend to one another and help to run the credit union.
This is done in a 'not-for-profit' way, so the cash is only used to run the services and reward the members, and NOT to pay outside shareholders, like most other financial institutions.
Chamber President, Julie said, "Helping Credit Unions raise their profile and boost customer numbers will help local businesses, who in turn can help their employees, leading to reduced sickness, improved employee productivity and a reduction in employee mental health issues. Credit Unions allow members access to low cost loans and savings via payroll deductions, in particular, they are keen to support those who may have been rejected by banks. It is important for the region to support an ethical financial approach to assist our employees and assist with their welfare."
Rev Cassius Francis, from Just Finance Black Country said "Our main aim is building financial resilience across the Black Country. Helping everyone be more aware of the fantastic savings and loans options our Credit Unions offer is a key part of our work, as people often turn to less ethical options when they are struggling. We're excited to be partnering with the Chamber, building on the successful partnership work of Wolverhampton Poverty Truth."
The Bishop of Wolverhampton, the Rt Revd Clive Gregory, said: "As a member of the Wolverhampton City Credit Union, I am delighted to hear of this initiative to help raise the profile of Credit Unions across the Black Country. Using ethical finance to support, often vulnerable, individuals and to strengthen communities is an objective that deserves widespread support ".
The Bishop of Dudley, Graham Usher, added: "I am pleased to hear that the Chamber of Commerce is taking an interest in the vital work of credit unions. Credit unions offer some of the most vulnerable people in our community access to loans at fair interest rates, as well as advice for those in debt. I support personally the work of Castle and Crystal and would encourage others who are in a position to invest a small amount of money to do so - in such a way we can help credit unions to continue their valued work."
Stats January 2019:
58% of workers have to cutback on spending to cover the cost of Christmas
35% of workers feel anxious or stressed about their finances most of the time
48% of workers work overtime to save extra money for Christmas
26% of workers reported feeling on edge mental and physically due to financial stress
23% of employers are offering financial incentives to help out
18-24-year olds – working and those earning under £30,000 are most likely to struggle from financial stress
Source: HR News