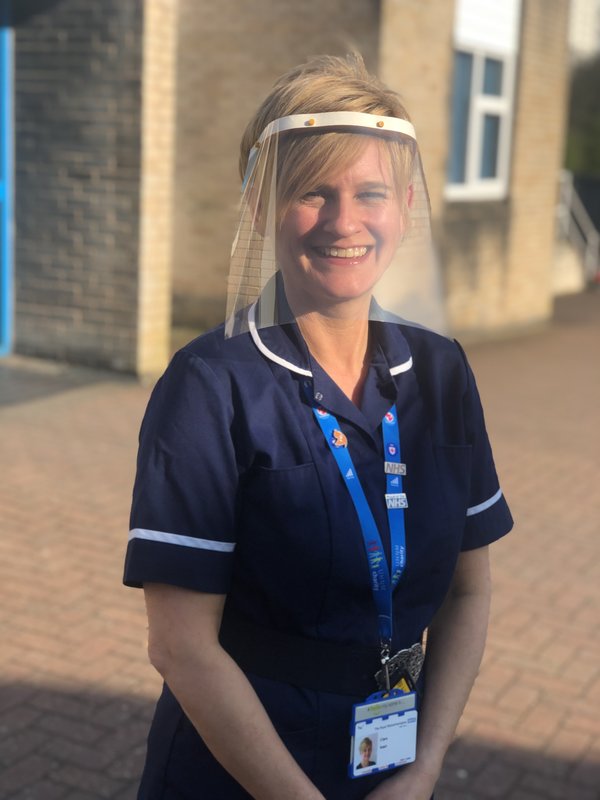 University of Wolverhampton & ECMS Training Associate Helps Fight COVID19 with PPE for NHS
05 May 2020
Published in: Member News
---
ECMS is proud to share the fantastic support our partner and Training Associate is doing to help keep the NHS and key works safe whilst COVID19 still looms the country
---
The University of Wolverhampton's School of Engineering and School of Pharmacy are manufacturing face-shields and hand & surface sanitiser to be donated to front-line care workers who are desperately short of PPE. ECMS is proud to share the fantastic support our Training Associate Imagine Training is giving, not just to the University but to anyone doing to helping keep the NHS and key workers safe whilst during the COVID19 still looms in the countrylockdown.
Karen Turner one of the first Training Associates to join ECMS continues to support the COVID19 fight alongside the University of Wolverhampton, both in Wales and Telford.
The University is raising money to manufacturer PPE along with everyone else Karen is pushing the cause. The University is ,aiming to raise £10,000 so that they can manufacture at least 3,000 face shields and 1,500 litres of sanitiser, and Karen has been using her industry links to promote the cause and make connections across the country.
If the target is reached and more money is raised the University will then be able to build an injection moulding tool and buy enough raw materials to manufacture 30,000 face shields with an estimated 1,000 being made per day.Over £5,000 has been generously donated by more than 100 people in the first week, but every donation will go towards producing more vital PPE to help NHS trusts, paramedics, community nurses and care homes.
To make a donation of any size, please visit https://www.wlv.ac.uk/alumni/make-a-donation/covid-19-donation-code/www.wlv.ac.uk/COVIDappeal and help protect our healthcare heroes on the front-lines.
Karen is also supporting manufacturers across the Midlands such as Belpac, who donated 100 face shields to the cause, connecting them to innovative websites such as https://ppexchange where manufacturers of PPE and people who need it can register and exchange details. Karen has also used her LinkedIn connection network to connect suppliers of raw materials to those making PPE.
Karen helped organise delivery services to help get PPE and other materials to clients in a short time frame. In recent days she has delivered face shields to eight care homes, helping to protect key workers.
Karen said "People across the UK are working day and night to produce PPE here that we can quickly get out to those who need it. They should be applauded for their extraordinary efforts, and in many cases working around the clock to help the protect our healthcare workers."
Whilst Karen also continues to provide companies with training to work remotely across the globe using Microsoft Teams she has also made time to help source tourniquets and parts to link diving masks to oxygen in hospitals for one NHS team who are making respirators. NHS Glasgow's Covid Response team has now launched a fundraising website to finance the materials they need to produce respirators https://www.crowdfunder.co.uk/scottish-appeal-for-ppe#start
ECMS is proud to be a part of the University of Wolverhampton, and would like to thank Karen for the fantastic job she is doing alongside many others to keep our country safe with PPE and other important materials. Thanks Karen!
Submitted by Rebecca from Elite Centre for Manufacturing Skills ECMS