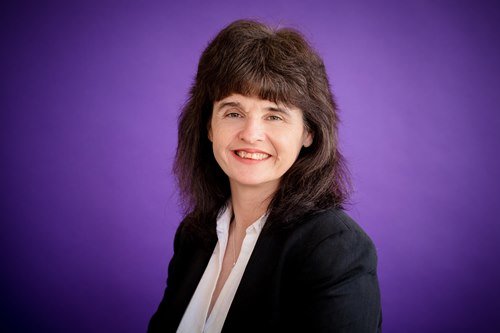 Urgent advice for claimants of small injuries from road accidents issued by Thursfields
10 Jun 2021
Published in: Member News
---
Whiplash claims advice
---
Thursfields Solicitors has issued urgent advice on claiming for whiplash or other small injuries from road accidents following the government's launch of a new administration system.
The Official Injury Claim service, which went live on 31 May, is aimed at reducing motorists' insurance premiums by tackling the high number and costs of whiplash claims, which insurers say are often inflated by fraudulent claims.
But Bernadette Mackie, a senior associate solicitor in Thursfields' Private Client Disputes team, warned that potential claimants should still seek legal advice ahead of using the new process.
Mrs Mackie said: "If someone has been injured in a road traffic accident and is thinking about claiming compensation, the Official Injury Claim service is the new process to use.
"However, claimants need to be aware that the reforms do not apply to all cases and, if they are not careful, they risk selling themselves short if they blindly use the new procedure without seeking proper legal advice."
Mrs Mackie explained the new service could potentially come at a cost to innocent victims of "whiplash" type soft tissue injuries to the neck, back or shoulder which are expected to heal within two years of an accident.
She said in place of the court assessment that used to take place, a tariff system had been introduced to determine the damages to be awarded.
Mrs Mackie said: "Under this tariff system, injured claimants are likely to receive significantly less compensation than they would have under the previous court assessment procedure.
"Innocent victims of whiplash and other relatively minor injuries will also not be able to recover legal costs incurred in obtaining advice for pursuing such claims. "Instead, those innocent victims will be forced to pursue their own claims through the Official Injury Claim website.
"But victims should not be put off from seeking legal advice, as this could result in an underestimate of the seriousness of an injury and not receiving the damages they are entitled to.
"Despite the reforms, there are still likely to be many claims which should not be pursued via the Official Injury Claim system.
"In those cases, compensation will still be assessed by the courts and solicitors' costs will continue to be recoverable provided - damages for the injury exceed £1,000."
Mrs Mackie said exceptions to the reforms include claims not arising from road traffic accidents, as well as those from road traffic accidents where injury claims exceed £5,000, or where the total claim exceed £10,000.
She added: "In such cases, the previous system of claiming compensation and receiving damages assessed by reference to the specific facts of a case will continue to apply.
"And importantly, claimants will still be able to recover legal costs in the same way as before.
"Therefore, claimants should not let the new rules deter them and should seek advice from the professionals, as they only get one shot at claiming compensation, and errors could be costly."
Anyone with potential personal injury claims can contact Bernadette Mackie on 0345 20 73 72 8 or at bmackie@thursfields.co.uk.
Ends (505 words)
For further information, please contact: Dani James, Business Development Manager, Thursfields Solicitors Email: djames@thursfields.co.uk Tel: 01905 677066 Or Steve Dyson at ASAP PR – 01789 490786. www.thursfields.co.uk, Twitter – @Thursfields, LinkedIn - www.linkedin.com/company/thursfields Notes to Editors Thursfields Solicitors is one of the region's longest established and reputable law firms, with more than 140 staff in five offices across Worcestershire and the West Midlands. Thursfields Solicitors provides a full range of legal services to business and the private individual, including property, family, employment and commercial law as well as probate and litigation. The firm has offices in Worcester, Kidderminster, Halesowen, Solihull and Birmingham.

Submitted by Andy from Thursfields Solicitors