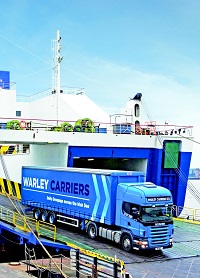 Warley Carriers Expand Premises to Facilitate Growth
10 Apr 2018
Published in: Black Country Chamber of Commerce News
---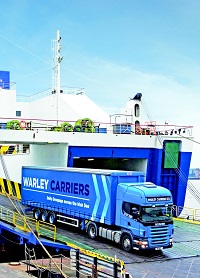 Black Country Chamber of Commerce are celebrating Warley Carriers as our Member of the Week after the West Bromwich based transport and logistics company have recently opened a new multi-million pound state-of-the-art development in order to help facilitate their rapid growth.
Established in 1972, Warley Carriers are a family run business that operates an extensive company owned fleet specialising in the transportation and distribution of goods across the Irish Sea, handling shipments on behalf of a wide range of blue chip clients.
---
To further complement their recent growth and expansion, Warley Carriers have also joined the Pallet-Truck family, which will see them manage the Birmingham B66 and WS postcodes for the Wolverhampton based pallet network.
Chris Kibble, a Director at Warley Carriers, commented: "We are delighted to have officially opened our new premises, which will enable us to realise our ambitions for growth. Moreover, our plans for growth show no signs of abating with us having recently joined the Pallet-Truck family - a very well-respected company at the top of the pallet network, who worked hard to bring us on board. We also have the luxury of being able to access their centralised functions, which is a win-win for both of us.
"As a business, we are proud to say that we have a long serving and loyal team of people working for us on both sides of the Irish Sea, many of whom have been with us for some 20 years. Through their expertise experience and professionalism we are able to provide a service that is highly reliable through people who are a pleasure to deal with. Moving forwards, we aim to further enhance our prospects for growth by investing in the development of our staff."
Black Country Chamber of Commerce wants to support businesses to grow and succeed, and Member of the Week is an initiative to celebrate the great work that our members are doing and to highlight the success stories in the local area.
If you would like more information about Black Country Chamber of Commerce membership, please contact us on 0330 024 0820 or visit www.blackcountrychamber.co.uk. For more information about Warley Carriers please visit www.warleycarriers.com.
Comments
No comments have been submitted yet.