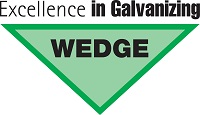 Wedge Welcomes Audit for Improved Quality
04 Jan 2018
Published in: Member News
---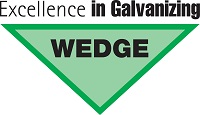 Wedge Group Galvanizing Ltd has been recognised as one of the first in the industry to transition to the latest international quality standard, ISO 9001:2015. This comprehensive 2015 re-write of ISO's flagship quality standard specifies the latest requirements for a quality management system (QMS).
The Group, which has 14 plants located across the UK, has successfully been accredited by the BSi to the latest ISO9001:2015 standard following demonstration of clear compliance to all requirements of the new standard and for ongoing improvements to its quality management system across its day-to-day manufacturing and business operations.
---
Chris Woolridge, Managing Director of Wedge Group Galvanizing Ltd, explained: "Following thorough audits across the Wedge Group we're delighted to have made the mark for the latest and most comprehensive ISO9001 standards for quality management systems. Comments from the auditors were extremely positive across all areas of the business, including our galvanizing processes, training and awareness, and sales and marketing."
The success of its recent audits has now seen all 14 sites transitioned from the ISO9001:2008 version to the ISO9001:2015 standard, which recognises the policies and systems needed to meet the needs of its customers and regulatory requirements.
He added: "Our clients operate in a variety of sectors across the UK, from construction to agriculture, rail and energy. As a business we strive to provide a high quality, impeccable service at all levels across our sites, and this recognition showcases our ongoing commitment to raising the bar for best practice."
Wedge Group Galvanizing Ltd is the largest hot-dip galvanizing organisation in the UK with a history dating back over 150 years. With 14 plants strategically placed across the country, the firm offers a truly national galvanizing service. For further information please contact Wedge Group Galvanizing Ltd on 01902 630311 or visit www.wedge-galv.co.uk.