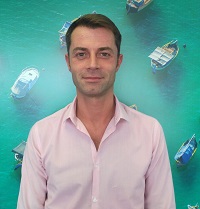 West Midlands DIT and Western Union Alliance to Help SMEs Manage Currency Risk
22 Mar 2018
Published in: International Trade
---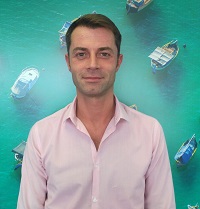 Businesses that want to help minimise the impact of currency fluctuations when they export can take advantage of a new collaboration between the Department for International Trade (DIT) West Midlands and Western Union Business Solutions, DIT West Midlands announced today (22nd March 2018).
The regional alliance, the first of its kind between the two organisations, will launch next month (April) and will enable businesses in the West Midlands to get advice about how to manage their foreign currency exposures so that they do not lose out if the value of the local currencies dip when they are paid for their goods and services.
---
It comes as research carried out by Western Union Business Solutions revealed that more than one-fifth (22%) of businesses in the West Midlands say that the depreciation of Sterling over the last 12 months has led to a decrease in their annual sales, with an average decrease of 12%.
Patrick McCarron, business development manager at DIT West Midlands, said joining forces with Western Union Business Solutions, one of the world's leading providers of cross-border business payments, had the potential to save the businesses it works with a considerable amount of money.
"As the first region in the country to work with Western Union, we are pleased to add yet another first-class service in our suite of programmes that support our business clients in their export growth plans," he said.
"We have always offered advice about the fluctuation of currencies because if they are providing goods over a few months, there's a danger that they could lose out if the local currency drops, but to have the experts at Western Union Business Solutions at our side, providing specialist foreign exchange advice, will be hugely valuable to companies across the region."
Graham Smith, channels and partnerships manager at Western Union Business Solutions, which works with DIT nationwide as part of the Exporting is GREAT campaign to get more companies trading overseas, said the pilot scheme in the West Midlands region was a great opportunity for businesses looking for tools to help minimise risk.
"The West Midlands is a hot spot for exporting across a number of sectors. Our work with DIT in this region aims to help these organisations to maximise the benefits of international trade while mitigating risk from currency fluctuations," he said.
"Currency volatility can make a significant impact on a business' bottom line - particularly for SMEs. Robust FX planning can help companies achieve greater success when trading overseas. We'll be working alongside DIT West Midlands to provide support, market insight, and risk management consultation to help businesses of all sizes and across all sectors to achieve growth."
The initiative will launch with a webinar at the beginning of April. For more details, email: info@tradewm.co.uk
Comments
No comments have been submitted yet.