What upcoming Covid Support changes do I need to be aware of?
15 Jun 2021
Published in: Member News
---
A breakdown of the upcoming changes to government support in plain simple language
---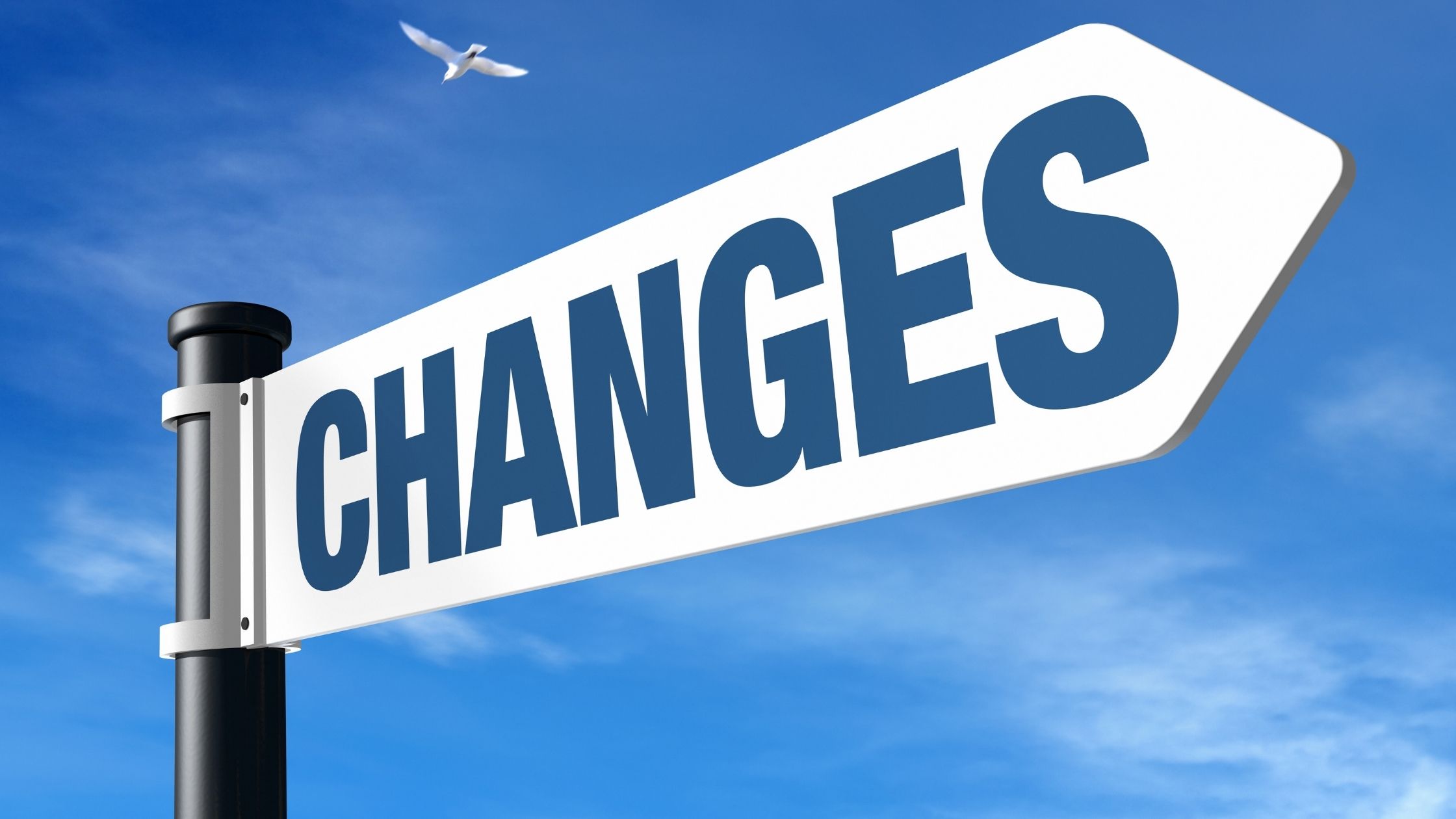 We all know that the Covid Support is changing all the time and sometimes it's simply hard to keep up with it all. So, if you find yourself thinking 'What upcoming Covid Support changes do I need to be aware of?' then think no more. We have put together the information for you so that you are fully in the know. To find out about the upcoming changes then keep reading.
Self-Employment Income Support Scheme
The fourth grant has now closed, and no further claims can be made. A fifth grant is expected later in the year, however no further details have been released. All we do know is that it should cover May to September.
Please bear in mind that for the fourth and fifth grant, it is a new requirement that if you have made any amendment to your tax return for tax years between 2016-17 and 2019-20 on or after 3rd March 2021 you need to check your eligibility.
The amendment may mean that it has reduced the amount you are entitled to or cause you to no longer be eligible. You need to do this within 90 days of submitting your amendment. You will then potentially need to pay back some or all of the grant, and if you were outside of the 90 days you could also incur a penalty.
For more information please see the website – https://www.gov.uk/guidance/tell-hmrc-and-pay-the-self-employment-income-support-scheme-grant-back
Unfortunately, this is something we as bookkeepers cannot do for you. We can help you, but ultimately this is something that you have to do yourself.
Please remember that these grants are subject to the normal Income Tax and National Insurance and should be included in the relevant tax return. Grants 1, 2 and 3 should be included in the 2020/21 and grants 4 and 5 should be included in the 2021/22 return.
Coronavirus Job Retention Scheme
Currently the government are paying 80% of furloughed employees usual wages up to a cap of £2,500 per month. This will continue until the end of June 2021. Upcoming changes to the Coronavirus Job Retention Scheme are detailed below:
For 01 July 2021, the governments contribution will reduce to 70% up to a cap of £2187.50 meaning that the employer will need to pay the other 10%.
From 01 August to 30th September 2021 this will then reduce again to 60% up to a cap of £1,875. The employer then will need to pay the extra 20%.
Obviously, the employer can top up to the full 100% if they so wish. Employers are also still required to pay any Tax and National Insurance contributions.
For more information see the attached link – https://www.gov.uk/guidance/claim-for-wages-through-the-coronavirus-job-retention-scheme
The scheme is scheduled to end on 30th September 2021.
VAT Deferral
The VAT deferral new payment scheme is open for all businesses who deferred paying VAT due between 20 March and 30 June 2020 and were unable to pay in full by 31 March 2021.
You can still apply to spread these payments if you've not already applied.
If you joined before 19 May 2021 you can take up to nine monthly instalments.
If you joined between 20 May and 21 June 2021 you can pay in eight instalments.
You have until 21st June 2021 to join the scheme. The application process is quick and simple and can be done online without the need to contact HMRC.
https://www.gov.uk/guidance/deferral-of-vat-payments-due-to-coronavirus-covid-19
If you have not signed up to the deferral scheme by 21 June 2021 or paid in full by 30 June 2021 then you may be subject to a penalty.
Tax Relief for working from home
If you are working from home, you may be able to claim tax relief for additional household costs.
Additional costs may include:
Heating Metered

Water Bills

Business Calls
Any costs that have been incurred wholly, exclusively, and necessarily as a direct result of working from home.
You can apply quickly and easily using the HMRC online service which is now open for claims covering periods up to 5 April 2022. For more information go to
https://www.gov.uk/tax-relief-for-employees/working-at-home
If you have to complete a Self-Assessment tax return you will need to claim working from home expenses through the employment income pages instead of the digital service.
Further Support
If you want to know more about the Coronavirus Job Retention Scheme or the Self-Employed Income Support Scheme, there are various guides and webinars you may be interested in to help make sense of it.
https://www.gov.uk/guidance/help-and-support-if-your-business-is-affected-by-coronavirus-covid-19
https://www.gov.uk/government/publications/coronavirus-job-retention-scheme-step-by-step-guide-for-employers
Or, if you would like to discuss with someone, what help is available and the upcoming changes, in jargon free language, then please feel free to get in touch with us and we will be happy to try and help you.
Submitted by Louise from CS Bookkeeping Services (Midlands) Limited