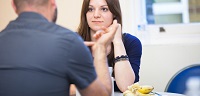 Why Are Line Managers Critical to Mental Health at Work?
26 Feb 2018
Published in: Miscellaneous
---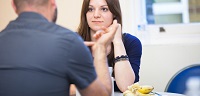 Poor mental health, including stress, anxiety and depression, is now recognised as the leading cause of sickness absence, costing £1300 per employee per year and a whopping £34.9 billion to UK employers annually according to the latest figures from the Centre for Mental Health. And whilst a growing number of employers including many here in the Black Country are focusing on employee mental health as a business priority, there is still some way to go to achieve a real step change in how employers view mental health and their role in managing it.
---
Less than 25% of managers have received any training in mental health
Research from the CIPD shows that almost one in three employees experience poor mental health at work. However, contrary to this worrying statistic, a recent Business in the Community report found that just 24% of line managers have received any mental health training at all, despite the fact that in the majority of cases line managers are expected to be the first point of contact for any employee struggling with a mental health problem.
Why are line managers so important to better mental health at work?
Line managers play a vital role in the identification and management of stress and mental health problems. They are likely to see the problems causing the stress first hand and will be in the best position to notice changes in staff behaviour that may indicate a stress-related problem or mental health problems.
With much of the day-to-day responsibility for managing the mental health of an employee falling on the shoulders of line managers, they more than anyone, need to be equipped with the skills and confidence to spot the signs of poor mental health, to have open conversations with their teams and to know where to refer or signpost colleagues to for professional help if needed.
If you're a line manager, would you feel confident enough to support someone with a mental health problem? If you're an HR manager or senior executive, do you think your line managers know enough about mental health?
One employer taking a proactive approach to mental health at work is Connect Group. The Wolverhampton based marketing agency which employs over 140 people has already trained 40 of their managers in mental health as well as developing a network of 20 employee wellbeing champions across its two offices.
Michelle Pentney, HR Officer at Connect Group, said: "As a responsible employer we're committed to supporting the mental health of our staff because we believe it's the right thing to do. Providing line manager training has been a key part of our approach and will continue to be because we recognise the vital role they play in supporting our colleagues who may be experiencing mental health problems.'
Happy, mentally healthy employees are good for business and performance
Creating a mentally healthy workplace is good for individuals and employers and is very cost-effective. The benefits of investing in mental health support including line manager training along with creating an open culture and awareness around mental health are a happier, healthier workforce, lower sickness absence rates and costs and a more successful, better performing business.
Here's an example from the Happiness at Work Survey showing the predicted annual cost savings and productivity gains for a business employing 50 staff that prioritises employee wellbeing.
| | |
| --- | --- |
| 10 % decrease in absenteeism | £4,647 |
| 10% decrease in staff turnover | £8,320 |
| 5% increase in productivity | £91,000 |
| Total potential savings and gains | £103,967 |
Training your line mangers in mental health not only provides key members of your team with increased skills, knowledge and awareness but it can also play a vital role in changing the whole culture around mental health at work. That's why we believe better wellbeing is better for business. Your business.
We're here to help!
As part of Mind, Dudley Mind are your local mental health experts and we're committed to helping you on your journey to better mental at work whatever stage you're at. If you'd like to find out how Dudley Mind could help your organisation with mental health training and other support please get in touch.
For more information please contact Mark Evans at Dudley Mind on 01384 442938 or email mark.evans@dudleymind.org.uk.