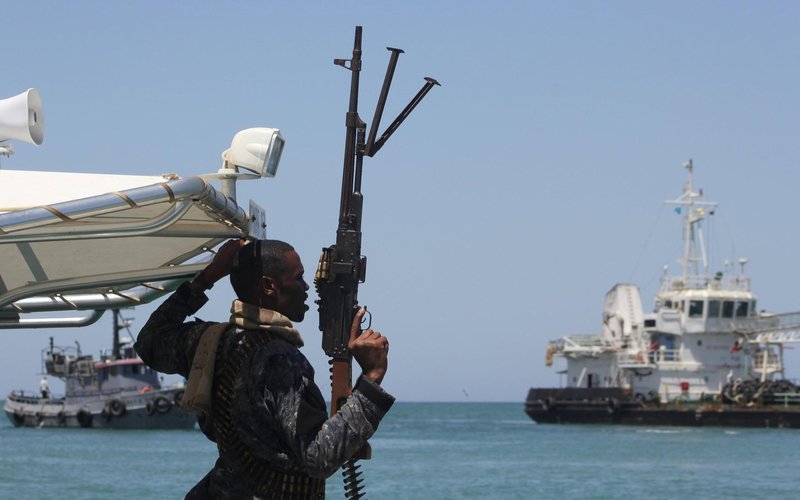 Why are pirates called pirates?
05 Mar 2021
Published in: Member News
---
Why are pirates called pirates? Because they "Arghhhhh!"
---
Why are pirates called pirates?
Because they "Arghhhhh!" I know.
Terrible joke. I won't give up the day job… But pirates are the topic for today. Did you know that 95% of the seafarers seized by pirates worldwide were hijacked in one single stretch of ocean?
The Nigerian waters in the centre of the Gulf of Guinea, a vast expanse of the Atlantic Ocean stretching from Senegal to Angola, are infamous for their pirate problems! Last year alone this single area accounted for approximately 128 of the 135 seized vessels all around the world! That's a crazy number! Now, Nigeria is aware of its problem.
Until recently, a private security company were tasked with the responsibility of protecting the vessels that were brave enough to sail the pirate ravaged seas. But this came at quite a cost. So Nigerian President Muhammadu Buhari has a new plan.
He's brought ocean security back in-house, passing responsibility to the Navy in an initiative known as The Deep Blue Project. The really interesting part is how they plan to achieve these safer waters. They're going high tech. Now, I don't know about you- but high-tech isn't exactly what springs to mind when I think of pirates or the Gulf of Guinea.
But I think he's onto something… The assets being deployed include two special mission vessels, two aircraft, two helicopters, four drones, sixteen armoured vehicles and seventeen fast interceptor boats.
This impressive investment in technology and resources should enable the Navy to better police the pirate infested waters and respond quickly to any attempted hijackings.
Reducing the financial losses for corporations and preventing kidnappings of the brave crews who man the ships. Sounds like a win:win to me? Well, unless you're a pirate of course… But there's a good lesson to be learned in this too. When you've been in business a while, it can be easy to get a little too comfortable with the way you do things. And up until now, that's kinda been ok - if it ain't broke don't fix it. But technology is changing all of that.
The speed at which technology is progressing means that if you don't move with it, you'll get left behind. And we all know what happens to businesses that get left behind! Think Blockbusters or Yellow Pages…
This last year has dragged many businesses kicking and screaming into the digital age, with online meetings, cloud-based systems and remote working. But it's not enough. If you want to keep up, you've got to stay ahead of the curve. You've got to be investing in your own version of two helicopters, four drones and sixteen armoured vehicles…
Here at Millennium, we've taken a few big leaps in tech this year - investing in better software solutions so e can keep up with the times and provide a better service to our customers.
So what about you?
How high tech is your business?
Are you a keen "first adopter" or a reluctant "technophobe"?

Submitted by Chadd from Millennium Cargo Services Ltd