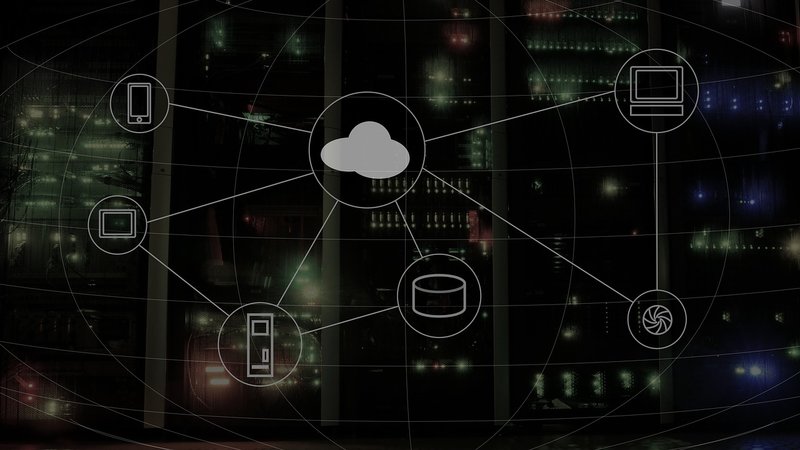 Why it could be time to switch your server for a cloud-based solution
25 Mar 2019
Published in: Member News
---
Businesses cannot afford to fall behind when it comes to IT, whether it is security, accessibility or game-changing technology, IT is integral to success.
---
Businesses cannot afford to fall behind when it comes to IT, whether it is security, accessibility or game-changing technology, IT is integral to success.
Cloud technology has transformed the IT demands of the workplace bringing the flexibility and security that connects remote workers and clients through agile working.
Cloud-based solutions present a strong alternative to the office-based servers that have historically provided IT infrastructures in SMEs.
Available with the backing of global tech titans such as Microsoft, Cloud-based solutions bring a strong sense of security and reliability.
An unpredictable server can prove to be a real problem when it comes to productivity and reliability. After all a workforce unable to access and work on a company's main database is only going to be frustrated by losing access to files and emails.
There is no doubt about it, an unreliable server is going to hold your company back but replacing like-for-like with a new server will require a significant upfront investment.
A new server can come with a price tag of around £16,500 and will mean forecasting future needs to ensure the demands of the future are met.
While moving to a cloud-based solution may seem like a significant leap for a SME to take, the reality is that it may be a far more workable and affordable IT solution.
Well supported cloud solutions will offer the guidance and advice needed to make the most of the platform.
Operate more efficiently
In fact making a switch to a cloud-based solution could breathe new life into a SME and open up new opportunities and ways of working that enhance productivity and communication.
The support and usability that is built into cloud-based solutions could actually help your company to operate more efficiently and improve performance.
Using an integrated system should also allow you to focus on the main objectives of your SME and to plan ahead.
A huge benefit of a cloud-based solution is the way in which it supports agile working, opening up new possibilities and making valuable connections.
Microsoft 365 embodies the efficient robustness of a cloud-based solution by combining the most up-to-date Microsoft operation system for computers and mobile devices with a top level security and excellent management tools.
If a company was to invest in a server for 15 users for a period of 60 months, along with Microsoft Office, email, an operating system and the added cost of power, a warranty and installation they would be looking at a bill of around £16,500.
A similar cloud-based solution would cost around £16.00 per employee per month. By being cloud-based the solution can be adapted to the needs of the company and changes in technology.
A server on the other hand would generally have a five-year lifespan, and to make savings it can be tempting to push that time frame, risking maintenance problems and missing out on technological advances.
Flexible working
A cloud-based IT solution brings true flexibility to the workplace with the need for a location taken out of the equation in many circumstances.
Using Microsoft 365 allows strong and effective remote working between teams and individuals, where people in different locations can edit and share files in real time.
Privacy settings are such that the creator can choose who will be able to view a document once it is uploaded. The inclusion of Microsoft Teams also enables firms to message clients and or hold video conferences.
It is not just reaching out to clients across the country, or even across the world, the use of a cloud-based solution also opens up your employment base.
Working on all devices, cloud solutions usually only require an internet connection, allowing workers to use different computer platforms, which could again cut down on expense.
While the investment needed to get the right server for your company means looking ahead and trying to predict the future, the flexibility of a cloud-based solution allows for reactive change where investment can increase as your company grows.
Safe and secure
A reliable solution is absolutely essential when it comes to putting in place a new IT infrastructure. Using Microsoft 365 means you are relying on Microsoft's infrastructure, which has an uptime of 99.999% and the added guarantee of being supported by a financially-backed service level agreement.
While concerns around connectivity can be an issue the focus for businesses should be on establishing a secure internet connection to ensure access to emails, social media and any online services. Back-up solutions such as a secondary connection or a mobile tether for laptops can help to add reassurance.
Aside of connectivity, security remains a major concern in IT. In relation to cloud-based solutions a major concern is where data is located. European law is extremely firm on data protection and with data centres in Cardiff, Durham and London, Microsoft meets these regulations for UK-based companies.
Microsoft 365 features anti-spam and anti-malware protection along with a five-layer security system that boasts built-in privacy and compliance tools to protect against risks such as ransomware and data leaks.
Real time proactive monitoring pushes the overall security performance of Microsoft 365 up to the highest level to target issues such as workers clicking through to unsafe websites, which the system will flag up or block. Email can also be configured to prevent messages being forwarded.
The level of protection afforded to companies by Microsoft 365 extends to preventing data from being accessed by unauthorised individuals by stopping staff saving company information to personal apps or forwarding it to their personal email. If an employee leaves the business or a device is stolen, the data can be wiped.
Find a solution fit for the future
Investing in a new IT solution can be daunting and companies need to be sure they have the right solution.
Switching from an outdated server to a flexible cloud-based solution in partnership with a good managed service provider (MSP) is an ideal way to implement the change.
A reliable MSP will thoroughly assess your business to identify an affordable, customised solution that meets the needs of the company and will help it to reach future goals. MSPs have expert knowledge of cloud-based solutions and will ensure your company gets the best deal to serve its needs.
If you are considering replacing your server, or want to switch to an agile work structure get in touch with a reputable MSP to find out how a cloud-based solution would work for you.
With cloud-based IT solutions offering tough security, supporting flexible working and cutting costs the change could help to put your business in a strong position for the future.
Submitted by Tim from MSV Consultancy