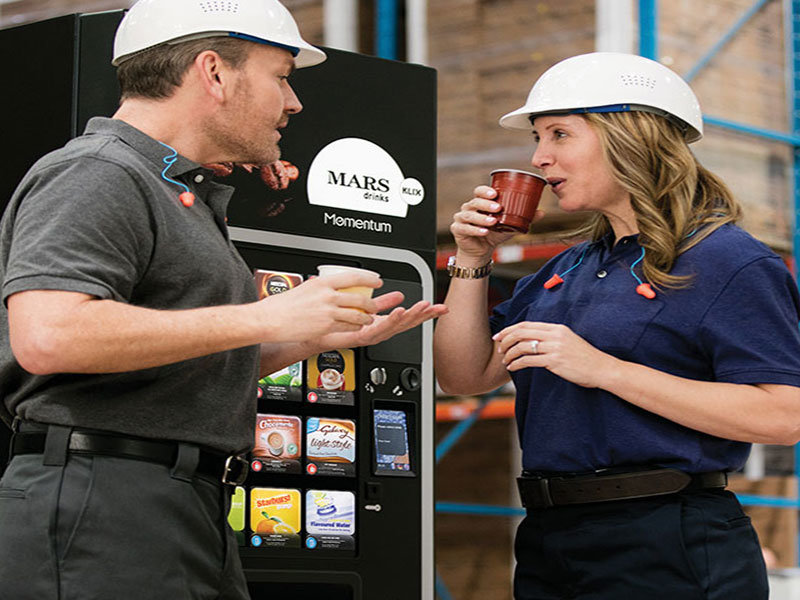 Why Vending Machines are Great for the Workplace.
19 Feb 2019
Published in: Blog
---
We all enjoy refreshments whilst at work, but are you enjoying them the correct way?
---
Coinadrink is an experienced vending company that was first founded in 1962. Such longevity and success has enabled us to understand the importance of workplace refreshments, particularly when they're from a vending machine.
Usually, workplace refreshments are called upon at break times, when employees require a pick-me-up to keep them productive for the day ahead. A coffee machine, otherwise known as a hot drinks machine, provides a wide range of refreshments from the one place, with numerous payment options to make life easier for the consumer.
Coffee machines provide authentic beverages that rival your favourite coffee shop. Depending on your preferences, you can select a coffee machine that takes advantage of fresh coffee beans and fresh milk, so your hot drink is enriched with quality. What's more, intuitive user interfaces make selection a doddle.
Many hot drinks machines dispense the perfect hot drink in under 30 seconds, so there's no waiting around when you need a boost. Advanced technology leads to higher quality beverages, whilst recyclable coffee cups mean there's no washing up at the end. Which is always a bonus when you've enjoyed a relaxing coffee break, right?
Coinadrink ensures that vending works for all businesses, and we take the time to discover your unique requirements prior to tailoring our long line of equipment to suit. We offer numerous ways to enjoy the benefits of vending in the workplace and it all starts with a 100%, hassle free quote…
Submitted by Alistair from Coinadrink Limited