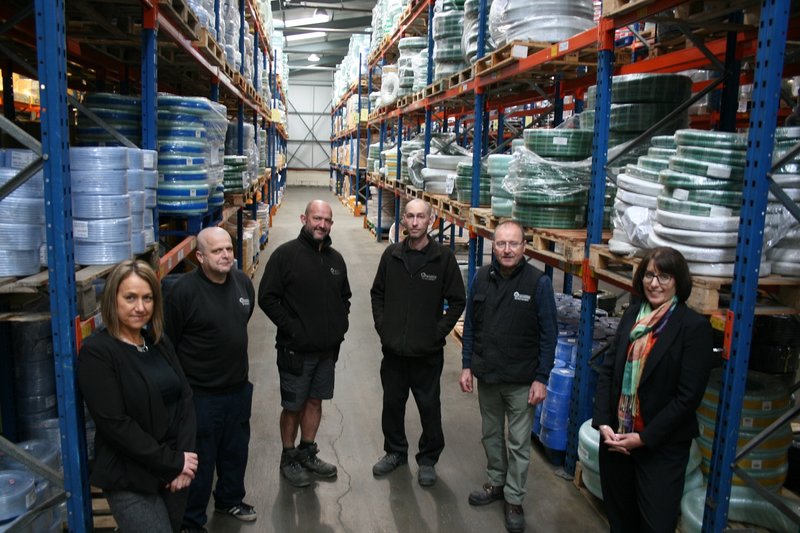 Winster's resilient team pulls together through adversity
30 Oct 2021
Published in: Member News
---
Multiple challenges in 2020 and 2021 have tested Winster like never before
---
2020 and 2021 have tested Winster Limited like no other years in the company's 70+ years in the hose industry.
In addition to the Covid pandemic, the business suffered a flood in the summer of 2020 which seriously damaged the office area of the Willenhall premises and has been grappling with massive increases in shipping costs and unpredictable supply due to a combination of Covid, Brexit, Suez Canal blockages and UK-wide driver shortages.
Despite all of these challenges, the team has managed to keep everything going, staying open through all the Covid restrictions, supplying customers and keeping them informed at the earliest possible opportunity.
Sticking to strict working practices has enabled Winster to get through the pandemic without any impact on operations so far and the office area is now being refurbished.
Val Gardner, Managing Director of Winster commented "The way the whole team has pulled together to support our customers and each other has been incredible. Their determination to do everything possible to satisfy customer demand and the legendary Black Country sense of humour has been the perfect mix to see us through an unprecedented set of challenges to our business."
"We know we aren't out of the woods yet, but there is reason to be optimistic that things will continue to improve and bring the results everyone deserves."
If you would like to know more about Winster Limited and the range of quality hoses and accessories they offer please call on 01902 606010 or visit https://www.winster-hose.co.uk/

Submitted by Chris from Winster Limited