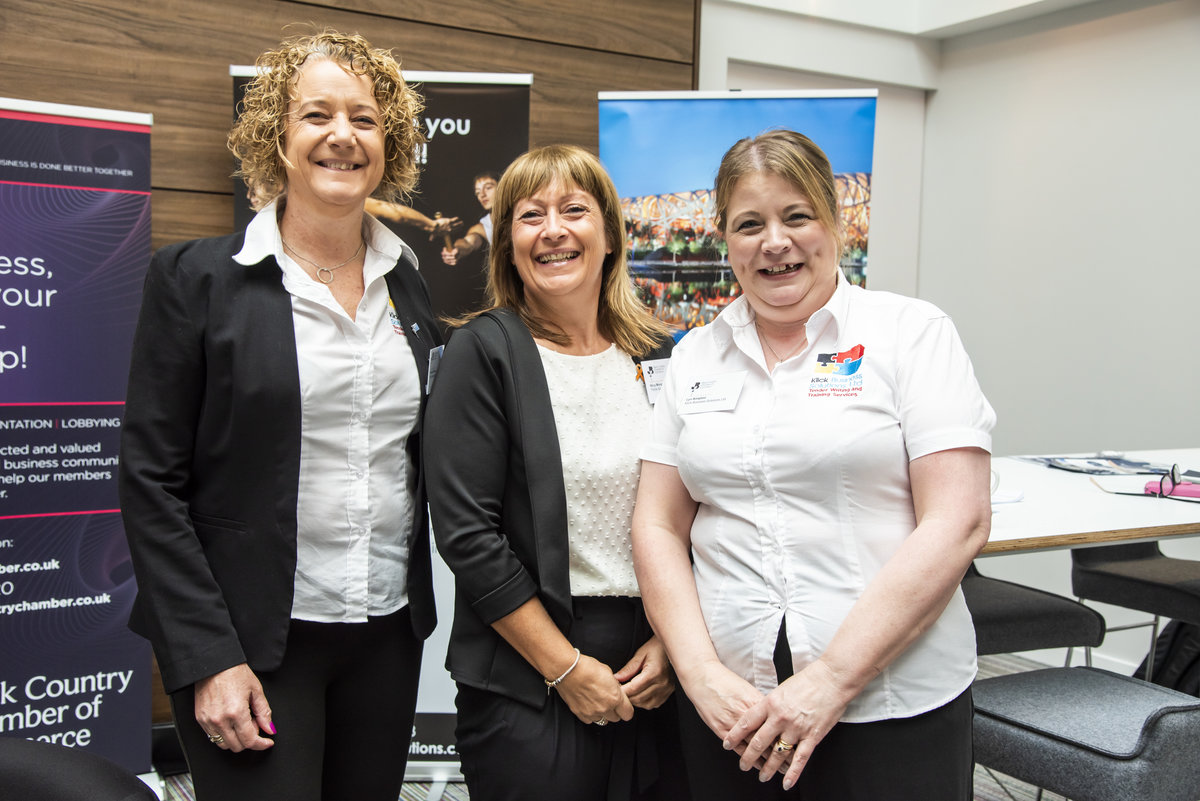 Writing Bids & Winning Tenders
10 Jun 2019
Published in: Black Country Chamber of Commerce News
---
Writing Bids & Winning Tenders
---
Writing Bids & Winning Tenders……
Ever wondered how to write a successful bid to win tenders?
The Black Country Chamber of Commerce are running a number of courses for businesses looking to build a competitive edge, increase their bottom line and successfully win tendered contracts.
Gaining a greater understanding of the procurement process and discovering the art and skill of writing high scoring and relevant content is a must for many businesses.
These courses will provide an insight and understanding of why the public sector has to go out to tender for services, supplies and works and how to find and respond to supplier questionnaires, invitations to tender and requests for information.
The courses run by the Chamber will furnish anyone looking to build their business with key skills.
By working together under the expertise of Andrea Childs, and the team from Klick Business Solutions, delegates will get a better understanding of bid and tender writing to win new public sector contracts and work packages.
Andrea and her team offer 25 years of experience in writing bids for contracts in the services, FM, construction and manufacturing sectors.
Melanie Adegbite, Executive Director of a SME Domiciliary Care Company who tendered for a Lewisham Borough Council contract said, "Following on from Andrea's amazing training, we put everything we learnt into practice and with a little more mentoring and help from her we won a major contract. Without Klick's help, mentoring, training and superb guidance we wouldn't have been so successful".
Meanwhile several Black Country businesses who attended Andrea's courses during the recent Black Country Business Festival were impressed by the help and guidance they received, Cathy Dobbs from Star PR said, "It was great to go along to Andrea's event recently - I learnt so much and I have shared the information with my colleagues. We have now signed up with B2B Quote to get tender opportunities sent to my email".
So, who should attend?
Individuals responsible for finding new business opportunities, sales and business development personnel.
The course is also suitable for administrative/office personnel who will be involved with sales proposals.
What will it cover?
Understanding basic procurement jargon
Understanding why the public sector has to tender and how much a contract has to be worth before it has to go to tender •
Looking at your sales strategy and Identifying who you'd like to supply to
Making sure you get notified of suitable tenders for your target market/s
How to make the correct bid or no bid decision
Getting your business ready for tendering – what will I need to prepare?
Industry standards and accreditations i.e. Health & Safety, ISO standards.
Tips to successfully complete a 'Supplier Questionnaire' to pass the mandatory section of a Bid/ Tender
The first course will run 19th June. To find out more please contact Kristian Jones, events coordinator on kristianJones@blackcountrychamber.co.uk Tele: 01902 912305 – 07976 901502
The Chamber are also running a Level 2 course for more experienced personnel that have some experience of bid writing but who want to expand their knowledge or improve their performance.
To book your place click on the link:
https://www.blackcountrychamber.co.uk/events/search/19062019/