Director Development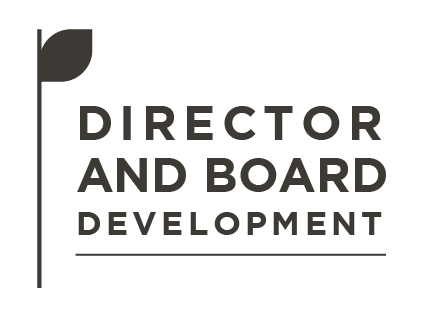 Setting strategic direction, instilling passion in teams and having an oversight of the whole business operation is key for successful leaders yet most Directors are professionally and emotionally unprepared for their first directorship. It is assumed that they understand the role, duties and legal responsibilities of a company director as well as activities and duties associated with leading a business, but this is rarely the case. The programmes listed below strike a perfect balance for new and established Directors and equip them with the insights and skills to drive effectiveness and performance.
In this page you will find all the courses offered within the Director Development Programme - if you have any questions or want to learn more, get in touch using the links below. Individuals who work for organisations that are Black Country Chamber members can take advantage of discounted prices.
The Role of Finance in Business
Ignorance about finance is no longer an excuse. Directors and senior managers can no longer rely on blind faith on the Finance Director or auditors.

A Director is expected to be familiar with the financial impact of business decisions and be sufficiently knowledgeable about finance to carry out their duties and understand the financial strategy of the organisation.
This module, designed particularly for non-finance Directors and senior management, equips all delegates with the essential skills and knowledge to interpret and interrogate key financial data, ensuring understanding of financial concepts, terminology and reports that provide insight into the financial position of any business.
Delegates will take away a vital understanding of how a robust financial strategy can help drive value within their business and be the bedrock of the company's overall business plans, enabling them to confidently engage with their FD, Board and Stakeholders.
This course is suitable for Directors with little or no finance backgrounds.
The Effective Non-Executive Director
In an increasingly challenging world and with the number of business leaders choosing to build a Non-Executive career on the rise, the importance of recruiting good Non-Executive Directors (NEDs) is becoming more focused. Whether you are looking to start your NED career or are looking to increase your value, this course offers an in-depth understanding of the role and responsibilities of a NED, including legal obligations, personal liabilities and expected duties.

Delegates will learn about the latest Boardroom best practice and principles, helping to develop personal key skills to better influence the Board and deliver more effective outcomes. The course covers improved and more informed decision making, viewing challenges more objectively and how to increase confidence and effectiveness to operate at Board level as a NED.
Delegates will also hear from an Executive Search professional, to better understand the process of recruiting NEDs and how to give themselves a competitive advantage. All participants of the course will automatically be added to our NED Pool, a new service linking individuals looking for NED roles with organisations looking to recruit a NED.
REASSESSING BUSINESS STRATEGY IN A POST COVID WORLD
Businesses have faced a turbulent decade which began with the great recession, was punctuated by Brexit and ended with the most significant disruption many have faced with COVID-19. Whether strategies are coming to an end as part of their natural cycle or have been abandoned, 2021 presents the opportunity for many businesses to reset the strategic clock and define the agenda of the next three, five or ten years in a radically different trading landscape.
The ability to innovate at pace is driving real change for customers and suppliers, employee and stakeholder expectations are now different and the demand for practical, sustainable solutions has never been more urgent. Never before have executives been so challenged on a number of fronts and as Boards look forward to the future, directors need to retune their strategic thinking to take advantage of better economic conditions and ensure that their business is resilient and primed.
This module will help directors and executives explore the concepts of strategic management and reflect on their strategic toolkit as they drive their businesses forward into a new decade. It will introduce a range of approaches and theories and focus on the application of these in the organisation to deliver improved performance

How to Get the Most out of Your Board
The relationship with Board members and the Executive team is paramount to the success of a business and better informed Boards make better decisions. A good Board of Director is a valuable resource, with supportive and experienced professionals providing independent oversight and a reality check on business plans and leadership.

This module explores how well business leaders are using this resource, suggesting strategies and approaches for the effective management of stakeholders at Board level. It will cover the responsibilities, accountabilities and activities of the Board, helping delegates to identify and understand the crucial differences between direction, management and ownership.
Delegates are encouraged to consider their own role, Board and organisation, bringing relevant issues and challenges to share, discuss and develop solutions. It will help them to recognise the approach to take as a Director, both in and out of the boardroom and how to improve personal boardroom effectiveness, increasing their confidence to challenge and influence Board level decisions and company direction.

Attributes of a Great Director
Directors of SMEs tend to underappreciate the responsibilities that come with being a company director, with many having little understanding of their statutory and fiduciary duties. This module provides delegates with an essential understanding of the key duties, roles and legal obligations of the Director.

Packed with the latest thinking and best practice, the course will explore good governance principles, provide up to date legal requirements and give participants a renewed confidence to tackle the increasing challenges facing their business. Irrelevant of the size or make-up of your business, good governance is vital to ensure its survival and growth.
The reasons why a small business might fail are no different to those of a large organisation and this course will help you understand your regulatory and compliance requirements, as well as ensuring your business delivers on its strategy, whilst maximising opportunities and minimising risk for the benefit of all stakeholders.

Director & Board Development
DON'T MISS OUT Sign up to receive alerts and information on our training courses