ABOUT THE BLACK COUNTRY CHAMBER OF COMMERCE

The Black Country Chamber of Commerce sits at the heart of a unique network of businesses across the Black Country.
Working together, we help firms of all sizes across Dudley, Sandwell, Walsall and Wolverhampton to achieve more. We believe it's our relationships with others that lead us to achieve goals beyond those we could ever achieve alone. We're the only organisation that helps Black Country businesses to build relationships on every level.
Across our network, we can connect your business with other businesses, with decision-makers and with opportunities. We are also a respected voice for business in the region. Our opinions are regularly sought by policymakers and parliamentarians and we've been helping to shape the region's business agenda for more than 50 years. The Chamber network sits at the heart of local business communities in every part of the region, helping businesses of every size and sector to thrive. Click here to read our mission and vision statement.
'Business Is Done Better Together'
As your trusted partner, the Black Country Chamber is dedicated to getting you exactly what you need to make your business fly.
As a small business ourselves, we understand that there are always challenges in business, but we can utilise our experience and expertise to support you. Your Black Country Chamber membership will give you the opportunity to:
• Gain more customers
• Expand your network
• Save you money
• Access advice and guidance
• Make your voice heard
That's what 'Business Togetherness' is all about.
Any business, any size, the Black Country Chamber understands the pressures and ambitions your business has. Imagine what more you could achieve by being part of a local, national and international business community.
BCC Accreditation
Black Country Chamber of Commerce is proud to be an accredited Chamber of the British Chambers of Commerce (BCC) network. The BCC is the largest independent business network in the world, consisting of a network of 52 local accredited Chambers, all of whom are actively working together with business members to grow and develop individuals, businesses, communities and, on a wider scale, the nation's economy.
Ultimately, accreditation defines the quality standard for the operations of the Chambers of Commerce who form the BCC network, and helps to identify and promote good practice.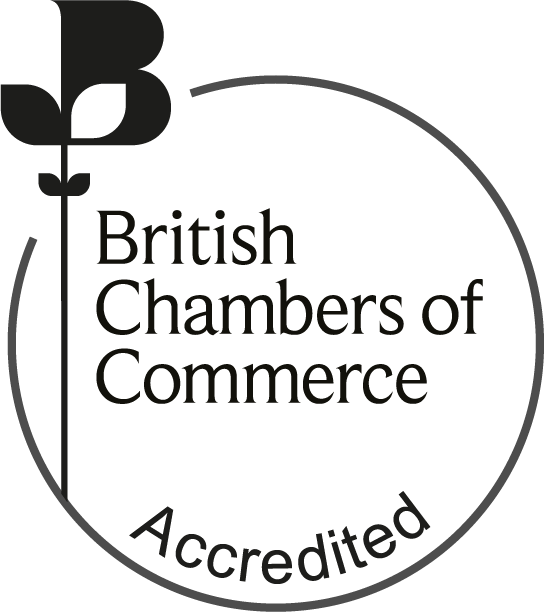 Get In Touch
To find out more about how Black Country Chamber of Commerce can support your business, contact our membership team on 0330 024 0830 or alternatively, use the online contact form to submit any questions.
To keep up with the latest news, events and opportunities, why not sign up to our newsletters, via the dashboard? This can be accessed in your online account. If you would like to create an online account, please click here.
Black Country Chamber of Commerce is registered on Companies House: 04183431