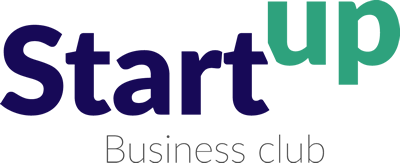 Sponsored by

Start-Up Business Club
The Start-Up Business Club is the place to make new connections, learn from industry experts and develop the skills and understanding required to take your business to the next level. We're here to help you every step of the way.

Start Learning: You will receive ongoing support via a dedicated business relationship manager and a series of specially designed workshops that address specific needs of start-ups and meet new people who are also taking their first start-up steps.
Start Marketing: Opportunities to promote your business to other members and the wider business community.
Start Right: Access tools and guidance to help you monitor your progress and overcome hurdles, comply with legislation, manage risks, and make the process of doing business easier.
Start Networking: Create long-lasting business connections by getting involved in our wide range of networking events.
Overall these benefits can significantly contribute to the growth of a start-up business. Providing a supportive environment and valuable connections with the local business community.
£30+VAT per month
What our members say about us
We are incredibly proud to have a very long-standing association with the Chamber.
The Black Country has a unique position at the heart of the Midland Engine, and as such, has some specific needs. Over the past five decades – and never more so than in recent years – we have seen the economy, the business world, and technology change more than anyone probably ever thought possible.
Through all of these changes, the Chamber has adapted to create opportunities and services which help every business, including the Thomas Dudley Group.
Gail Arnold is a consummate professional and incredibly well known and networked. She always puts members first and has made some useful introductions to us. At events I have attended that have been run by Gail, she always makes everyone feel welcome and ensures the event goes smoothly.
The work with the Black Country Chamber aids the Business School with many of its Strategic objectives.
Patronage has been invaluable in providing connectivity and key links to local Businesses in the region. The networking opportunities within the Business community is critical to our work as we strive to provide the future workforce for the regional economy. The ability to meet and work with local Businesses via the Chamber is essential to our success and for that of our students whilst raising the profile of the University in the community.