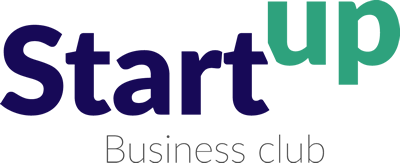 Sponsored by

Taking your first steps at being your own boss? Join today and enjoy ongoing business support
Perhaps you want a better work/life balance, want to be your own boss or you have a great vision but don't know where to start - we can help!
The Start-Up Business Club is the place to make new connections, learn from experienced professionals and develop the skills and understanding needed to take your new business venture to the next level.
What you get
Members of our Start-Up Business Club receive ongoing business support including a series of specially-designed masterclasses tailored to addressing the specific needs of start-ups.
Start Learning
Over the course of your membership, you'll get a chance to attend a series of masterclasses designed specifically with Start-Up businesses in mind in order to provide a solid foundation and future success:
Start Marketing: Routes to market, brand building, understanding audiences and segmentation, promoting your business
Start Right: Identifying your development needs, action planning, cashflow, forecasting, invoicing, making tax digital, funding
Start Growing: Sales vision, becoming pitch perfect, sales process, growth targets
Start-Up Dashboard
Access tools and know-how guides to help you monitor your progress and overcome hurdles, comply with legislation, manage risks and make the process of doing business easier.
Networking
Meet new people who are also taking their first Start-Up steps, create long-lasting business connections and enjoy peer-to-peer support and learning.
Your dedicated Start-Up Account Manager
Alison Trinder is our dedicated Start-Up expert and will work with you through all stages of your Start-Up journey.
If you want to know more about the Start-Up Business Club or join membership, please email us here.
*all prices listed exclude VAT. Membership to the Black Country Chamber of Commerce is subject to a monthly fee of £28 or one annual payment of £336.