PROSPER MAGAZINE
Delivered to all members of the Chamber and key strategic contacts and locations around the area, PROSPER is the longest-established regional business publication. Published quarterly and refreshed with a brand-new look in Autumn 2019, Prosper is Bigger, Better and Bolder with the added edition fully interactive online companion website – delivering more opportunities for advertisers.
Read our latest magazine or find out more about PROSPER
here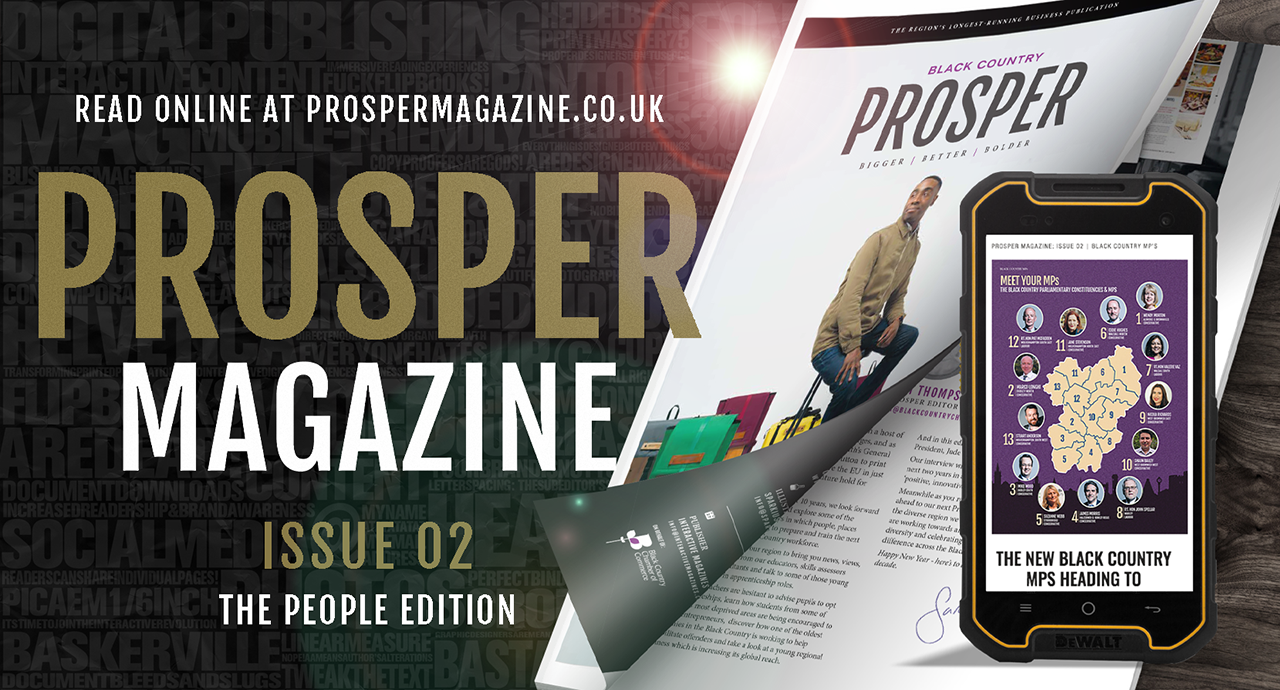 Digital PROSPER Magazine | Statement from PROSPER Magazine (26/03/2020)
Prosper Magazine was successfully relaunched last year and has rapidly become the must-read business title for the Black Country, the West Midlands and beyond. These are unusual and unique times for the business community and we want to ensure you that Prosper Magazine will continue to bring you the news and updates which matter to our readers right now.
Prosper Magazine is written and developed by the team at the Black Country Chamber of Commerce who are already providing regular updates to its members - becoming a valued and highly-regarded authority working hard to advocate for the needs of the region's business community at the highest levels.
Following feedback from our readers, we have decided to postpone the planned Spring 2020 edition and are now aiming to release digital-only Prosper Magazines in the coming weeks which will summarise the latest developments and announcements affecting businesses and highlighting all the great work firms are doing to keep business running during this challenging period.
As a Chamber member, If you would like to share your news, become part of our regular online magazine and engage with companies, business leaders, stakeholders and decision-makers across our region please get in touch via prosper@blackcountrychamber.co.uk