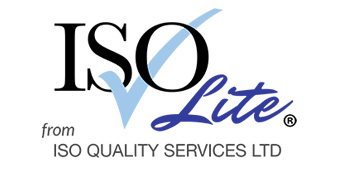 Are you a small business looking to grow and improve through ISO certification?
Full certification may seem out of reach at this point, but if you answered 'yes' to the above, ISO Lite is the perfect first step to take.
The ISO Lite Toolkit is the first stage of becoming ISO certified and is specifically designed for smaller businesses. Being ISO certified for any standard is beneficial as it means widened market potential, tender requirements met, higher levels of customer satisfaction and staff engagement and motivation, and improved efficiency and cost savings.
This DIY-style approach is flexible, non-obligatory and provides all the documentation you need.
When you have implemented all that you can by yourself, ISO Quality Services will take you through the full certification route. We'll give you advice and recommendations through consultancy and support visits, and will make sure your certificate remains valid through the annual re-certification audits.
Members of Black Country Chamber of Commerce enjoy a £100.00 discount off the ISO Lite Toolkit, making it only £395 plus VAT.
GET IN TOUCH
For more information please email membership@blackcountrychamber.co.uk or call 0330 024 0820.