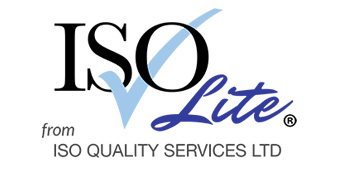 Are you a small business looking to improve your business processes?
Does full ISO certification feel out of reach at present? Would you like to start the process in your own time?
If you answer 'YES' to the following questions, then our ISO Lite service is what you need.
ISO Lite provides access to the documentation needed to support business growth without the requirement for auditing and or timescales - you simply implement the elements you need when the time is right for your business.
Black Country Chamber members get £100.00 discount.
For more information please email membership@blackcountrychamber.co.uk or call 0330 024 0820.