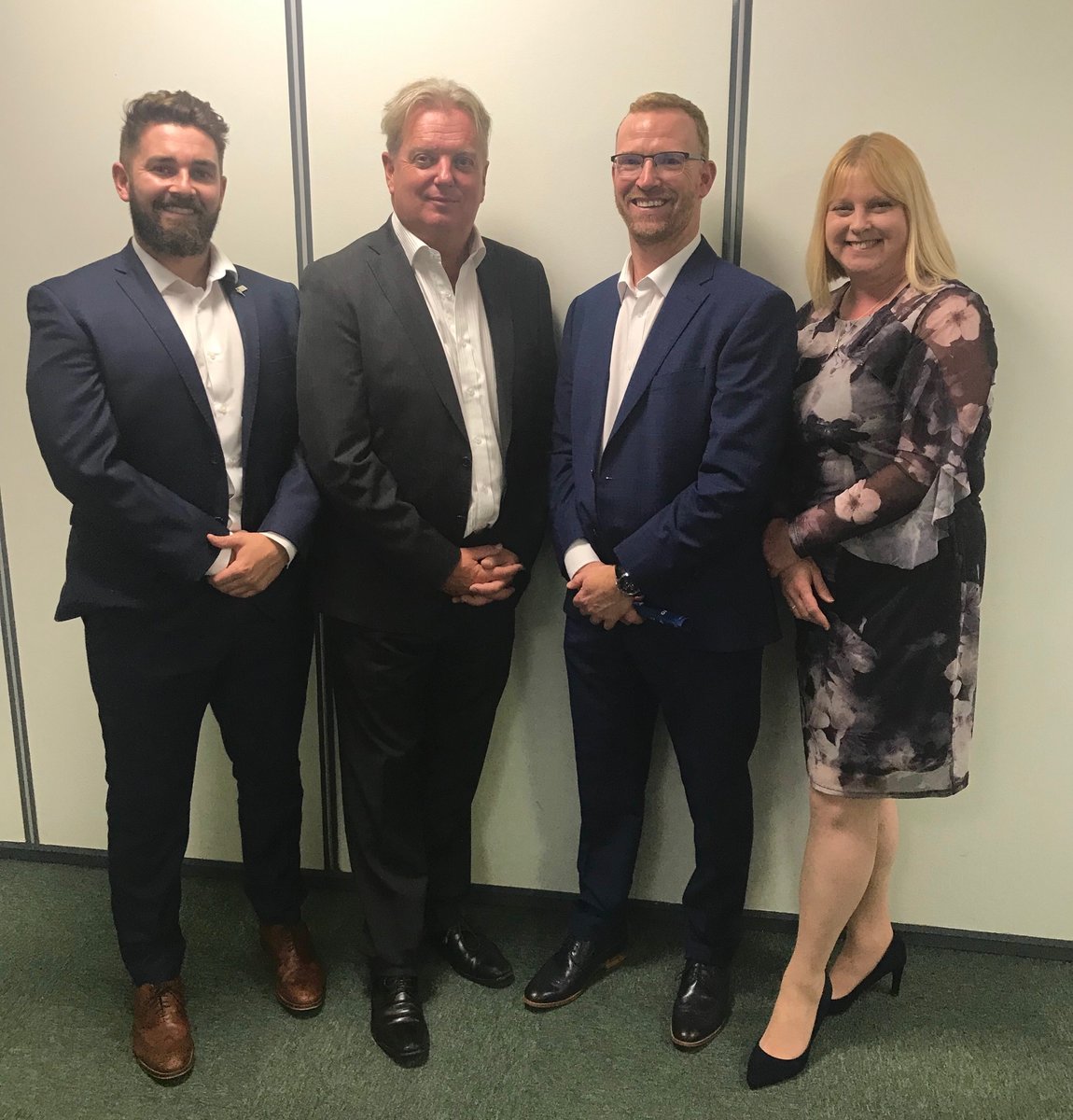 Brexit, Borders & Business Agenda
28 Aug 2019
Published in: Black Country Chamber of Commerce News
---
Brexit, Borders & Business Agenda
---
Brexit, Borders & Business Agenda........
Brexit, borders and business were once again on the agenda as round table discussions took place between Black Country business leaders and representatives from the Department for Business, Energy and Industrial Strategy (BEIS).
Integral to the work of any business representative organisation, regular government engagement sessions help ensure that the voice of Black Country businesses are heard loud and clear.
As the country and business face further uncertainty over Brexit, and today's announcement that the Prime Minister is seeking to suspend parliament, feeding in important evidence through to the policy-makers in Whitehall has never been more important.
Once again, a unified voice between Black Country Chamber members and representatives from the Federation of Small Businesses, ensured the joined-up approach helped them to deliver the key messages on many important issues faced by them on a daily basis.
Focusing on the internal market structure of the UK in the context of Brexit and whether businesses had thought about the potential for regulatory divergence within the UK, attendees discussed with BEIS the issues that many local manufacturers have not prepared for.
Useful evidence was given to the BEIS team to take back to policy-makers within government and the current Business Secretary, Andrea Leadsome.
Lobbying and Representation Officer for the Black Country Chamber, Dan Turner, said, "We will continue our close work with BEIS as our members prepare for the UK's departure from the EU on the 31st October.
"This session didn't provide our businesses with all of the answers they needed, but these roundtable events ensure that policy-makers in London genuinely understand the needs of business communities such as the Black Country.
"Our manufacturers are right to be concerned about a variety of issues directly relating to Brexit; changes to customs procedures, the continued recruitment of EU staff and regulatory divergence.
"On top of this, whilst they battle Brexit uncertainty, they are faced with domestic policy issues such as local congestion, late payments and recruitment of apprentices."
Further to these government engagement sessions, the Black Country Chamber runs a series of sector-specific forums.
The Chamber's Manufacturing Forum will take place on Wednesday 2nd October, with a guest speaker from the Manufacturing Growth Programme.
The Construction Forum takes place on Tuesday 8th October, with guest speakers from Invest Wolverhampton.
Meetings are informal with emphasis on networking and knowledge building for members to grow their knowledge of businesses within their sector locally.