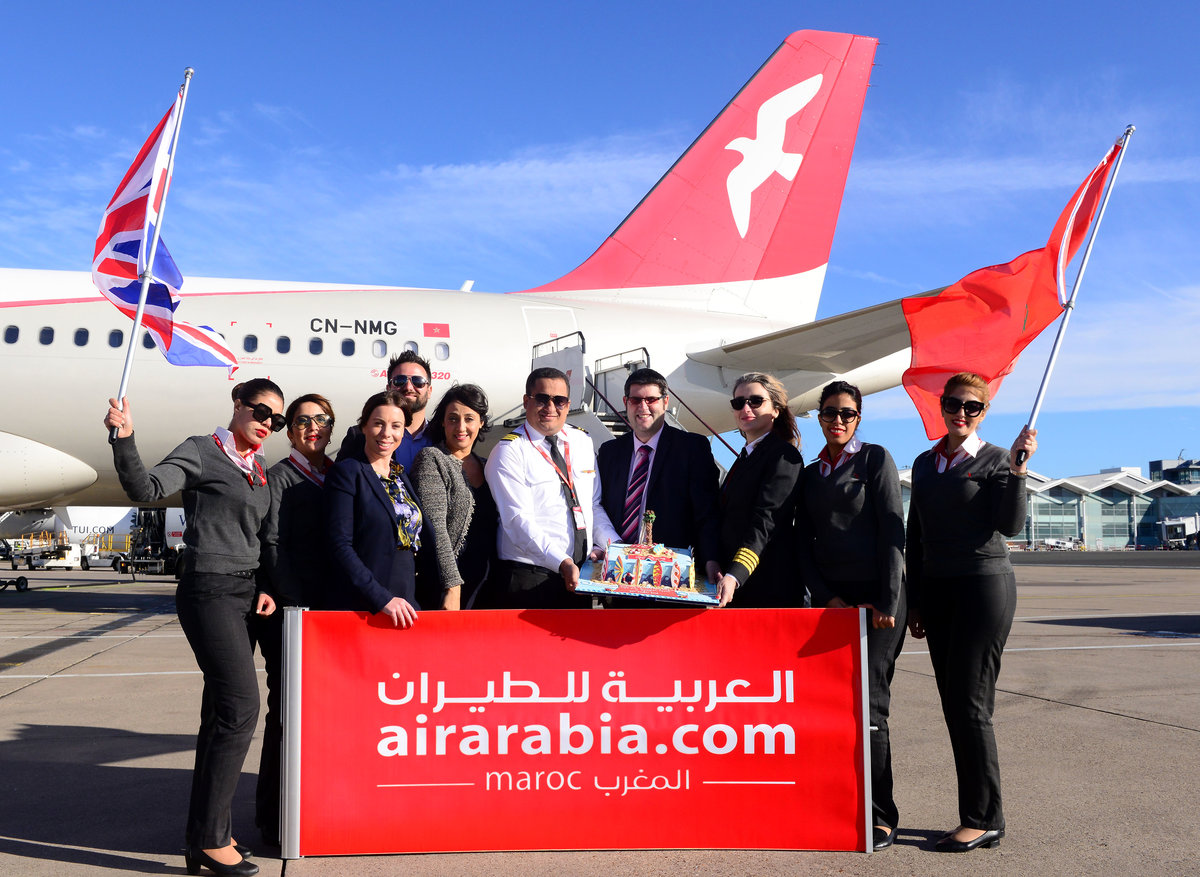 Air Arabia Maroc Celebrates First Ever Direct Service From Birmingham Airport
08 Nov 2018
Published in: The Chamber Patron Group
---
Fares start at just £37 from Birmingham Airport
---
Birmingham Airport has welcomed Air Arabia Maroc - Morocco's largest low-cost carrier to its existing 50 airlines.
Air Arabia Maroc has operated its first direct service from Birmingham Airport to the Moroccan city of Agadir. To celebrate, an inaugural ceremony was held at the airport.
Passengers arriving on the 1120 hours flight, along with Birmingham Airport and Air Arabia Maroc employees, gathered to celebrate the service which operates on Tuesdays and Fridays.
Tom Screen, Acting Aviation Director said: "Officially welcoming Air Arabia Maroc to Birmingham Airport for the first time ever is fantastic. For us, if the customer demand is there, it's important we can provide enough choice to be able to meet it - whether this involves the introduction of additional direct services or an increase in the frequency of services.
"With its warm temperatures, Agadir is a destination which can be enjoyed during the summer and winter months alike, providing our customers affordable air travel all year round. Air Arabia Maroc is a great addition to our collection of airlines and we look forward to working with Air Arabia Maroc on this popular destination of Morocco."

Adel Al Ali, Group Chief Executive Officer of Air Arabia, said: "We are pleased to link Birmingham to our Agadir Base. Birmingham is the latest British destination to join Air Arabia Maroc's existing UK network."
Fares start at £37. To find out more about flights to Agadir visit: https://www.airarabia.com/en/air-arabia-maroc
Comments
No comments have been submitted yet.