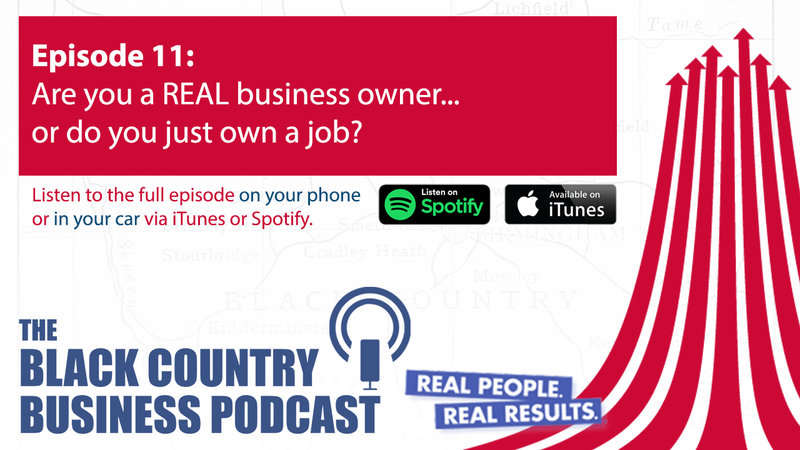 Are you a REAL business owner... or do you just own a job?
11 Nov 2020
Published in: Member News
---
The latest episode of The Black Country Business Podcast answers this question and many more.
---
Listen to the latest episode of The Black Country Business Podcast here.
In this episode of The Black Country Business Podcast, top UK business coaches Lewis Haydon and Andy Hemming—based in the West Midlands (England)—share with you what ActionCOACH refers to as the Entrepreneur Ladder.
The ladder details how climbing the ladder from employee, to self employed, to business owner is all about mindset shift in how one earns money. Originally, we are taught in schools that if we want to earn more money we need to get a good job.
The better the job the more we get paid. The more we spend time in that job, the more we get paid—time for money.
However, there is one major issue here. What happens when there are no more hours in the week to work?
So, to be a great 'business owner', we need to start thinking a little differently.
We hope you enjoy the episode as we detail how this is done. So, now you have listened to the episode... what are you going to do differently about your business to make you more money?
Need some ideas? Why not jump onto a complimentary gifted coaching call with Lewis or Andy.
To find out more and TAKE ACTION... visit https://blackcountry.actioncoach.co.uk or email us directly at blackcountry@actioncoach.co.uk.

Submitted by Kerry from ActionCOACH Black Country