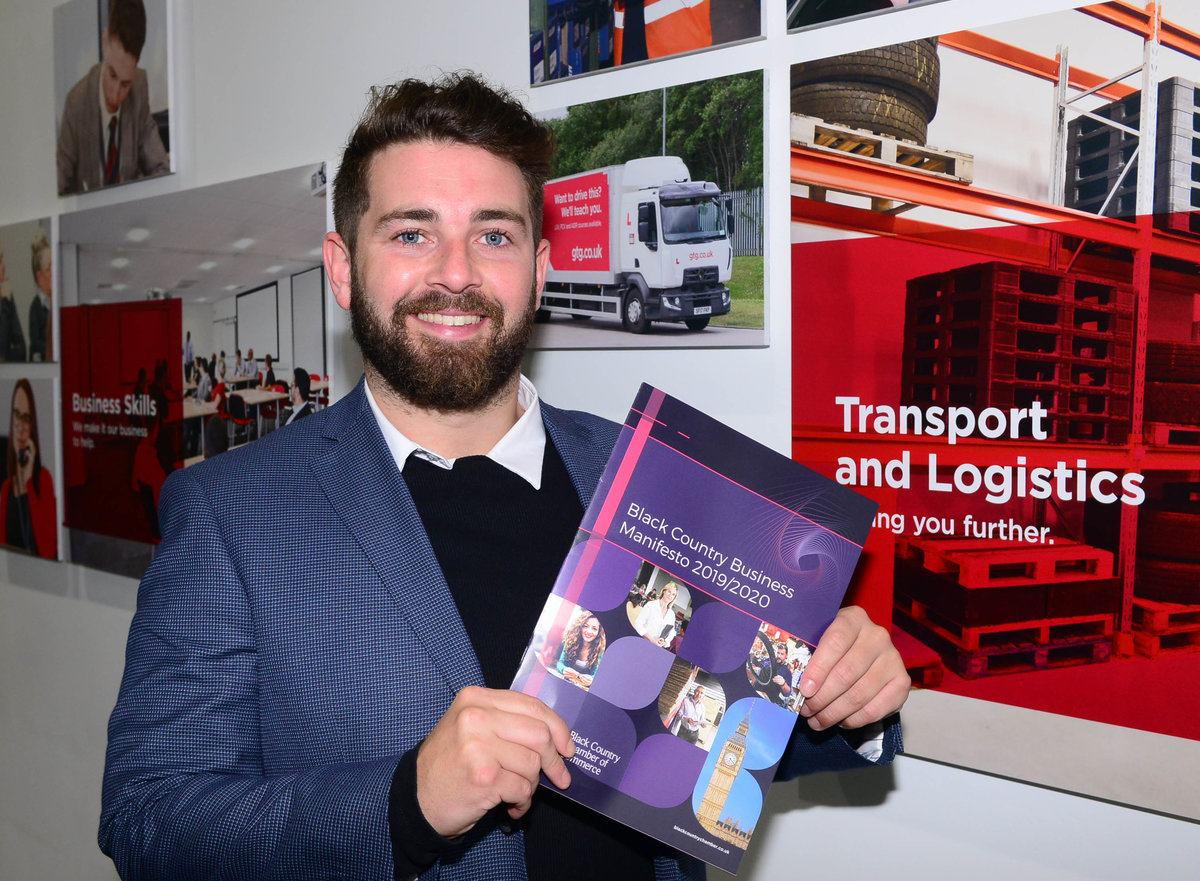 Black Country Chamber Comments on UK Manufacturing PMI
01 Aug 2019
Published in: British Chambers of Commerce News
---
Black Country Chamber Comments on UK Manufacturing PMI
---
Black Country Chamber Comments on UK Manufacturing PMI
The UK manufacturing sector continued to feel the effects of the unwinding of earlier pre-Brexit stockpiling activity during June.
The already high stock levels, at both manufacturers and their clients, has led to the scaling back of output and new order intakes, with demand from both domestic and export markets weakening.
The PMI dropped to 48.0 in June, down from 49.4 in May.
New orders and production may have been affected by high stock levels, ongoing Brexit uncertainty, the economic slowdown and rising competition.
The Black Country Chamber's QES data for Q2 2019, shows that competition remains the top external factor affecting members.
Demand from domestic and foreign markets also weakened in June.
New export orders declined for the third straight month and at a rate close to May's four-and-a-half year high.
Hopes of a recovery in the autos sector, new product launches, planned growth and higher exports were all mentioned as factors underlying confidence.
Employment also fell for the third straight month in June, with job losses seen in the intermediate and investment goods sectors. Reduced staffing reflected lower workloads, economic slowdown and hiring freezes.
Dan Turner, Policy Officer at the Black Country Chamber, said: "Our own QES data actually points to an improved recruitment landscape for manufacturers for Q2 2019, but our conversations with manufacturers reflect the general picture of the Manufacturing PMI.
"We hear at first hand, how difficulties arising from stockpiling are now causing cashflow and profit headaches for manufacturers.
"Brexit uncertainty continues to linger, casting a shadow over the Black Country economy, whilst poor figures for the UK automotive industry are also bad news for the region's integrated automotive supply chains.
"As we move into the chapter with a new Prime Minister, we will continue to ensure that the voice of the Black Country business community is heard by all relevant government departments."
Neil Lloyd, Sales Director at FBC Manby Bowdler, said: "Ultimately the stock piling for the planned March Brexit, which has had to be unwound, was always going to impact on the UK's manufacturers."
But the continued downturn is worrying, no doubt fuelled in part by the continued uncertainty.
"At FBC Manby Bowdler our Brexit advisory and Employment teams have seen an increase in enquires and continue to help manufacturers through these tricky times."
-ENDS-
Image: Dan Turner