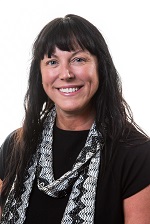 Black Country Chamber of Commerce Appoints First Female President
09 Apr 2018
Published in: Black Country Chamber of Commerce News
---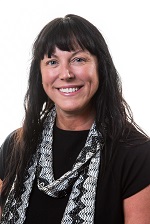 Black Country Chamber of Commerce have appointed Julie Cunningham as their new President, making her the first female to have taken up the role.
From a professional perspective, Julie is a Chartered Management Accountant who has a wealth of commercial experience across a number of organisations, including AF Blakemore, Midland Recruitment Solutions and Poundland. In addition, she has also spent six years as a self-employed financial consultant and headed up many high-level projects on behalf of the Co-op, Holland & Barrett, M&S, Homeserve and the RAC.
---
Her current role is at AF Blakemore where she holds the position of Wholesale Finance Director and sits on six Divisional Boards. Julie has expertise in defining, implementing and managing strategy, and has recently qualified as a Six Sigma yellow belt to manage lean process projects to ensure efficiency.
Commenting on her Presidency, Julie said: "I am delighted to be taking on the position as President of the Black Country Chamber of Commerce, especially given that I am the first female to have been appointed to the role. I want to work closely with members to raise the profile of our local Chamber on both a regional and national level. The Black Country Chamber of Commerce has ambitions moving forward for first-class business support, so this is a very exciting time to be part of the organisation."
Adrian Wright, Outgoing President of the Black Country Chamber of Commerce, commented: "I have worked very closely with Julie over the past twelve months and she shows real care and passion for the Chamber. Julie has fantastic knowledge and experience in the business environment, which will prove to be invaluable to the Chamber moving forward."
Members of the local business community are encouraged to come along to the Chamber Business Expo taking place on 26th April at Wolverhampton Racecourse, where they will be able to meet Julie and learn more about the priorities she will be working on during her tenure. To register your free place to attend this event please visit www.blackcountrychamber.co.uk/bcc-events/black-country-festival/chamber-spring-expo-delegate.
Comments
No comments have been submitted yet.