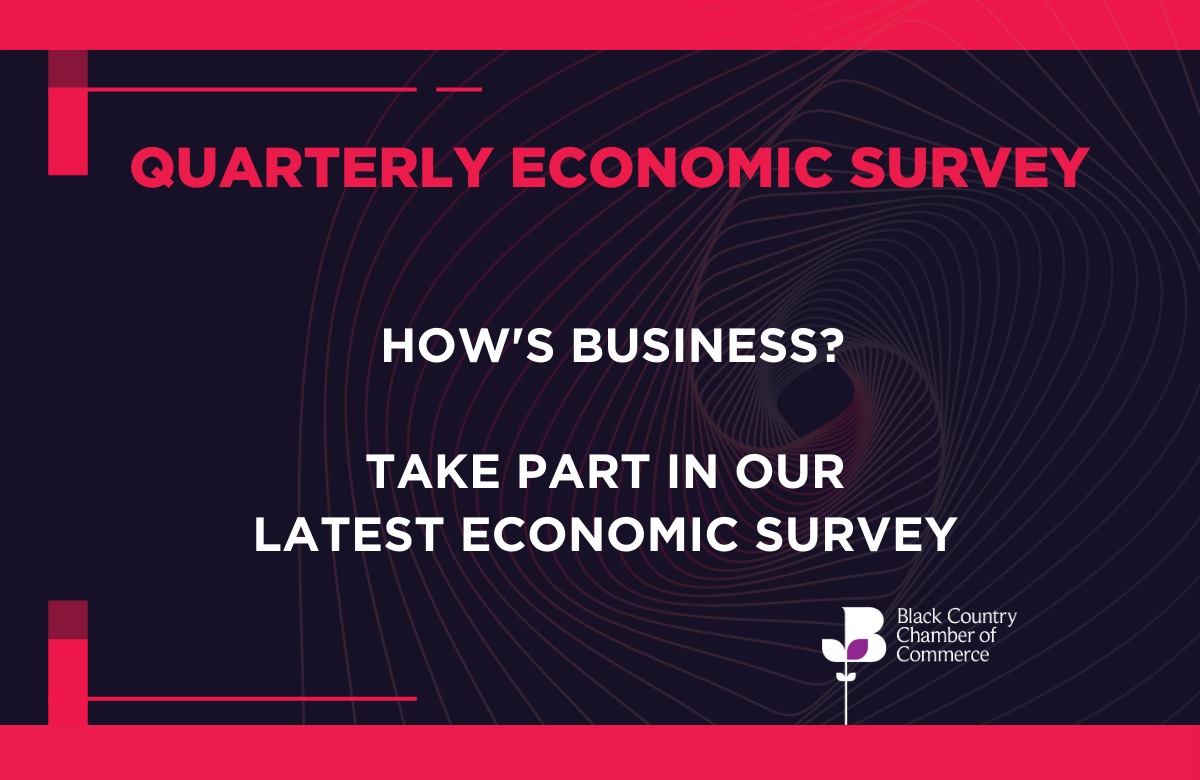 Black Country's Economic Survey Now Live
14 Feb 2020
Published in: Black Country Chamber of Commerce News
---
The QES is the largest and longest-running economic survey and an indicator of regional business performance.
---
Black Country Chamber of Commerce's quarterly economic survey (QES) has launched for Q1 2020. The Black Country QES forms the regional voice of the longest standing and most influential private business survey coordinated by British Chambers of Commerce (BCC). The survey covers business indicators such as: cash flow, domestic and overseas sales, recruitment, future confidence and price pressures. It is one of the most comprehensive contributors for local and national economic research and a prominent tool in aiding the Chambers to effectively represent the voice of the Black Country business community to government.
The local results from this quick 2-minute survey are fed into the BCC to formulate the first national economic indicators of the quarter. Published in advance of official figures and other private surveys, it consistently mirrors trends in official data and as a result of this, it is closely watched and used by key organisations such as:
• The Bank of England's Monetary Policy Committee – which uses the QES as one of its key benchmarks when setting interest rates;
• HM Treasury and the independent Office for Budget Responsibility – which use the QES to put together their forecasts for the UK's economic performance. The QES allows us to create an accurate snapshot of the business landscape across the Black Country and is vital for enabling us to analyse our local economy.
The results following the Black Country QES are then published in a report displaying the key trends and highlights found from the survey. We would love to hear from firms of all shapes and sizes (starts ups, sole traders, SMES, medium sized and large corporations) and the more results we get, the greater the insight we can gain into our economy, so it is vital as many businesses as possible respond to it!
Please note, the survey closes on the 9th March. To learn more about our campaigns and projects, click here.