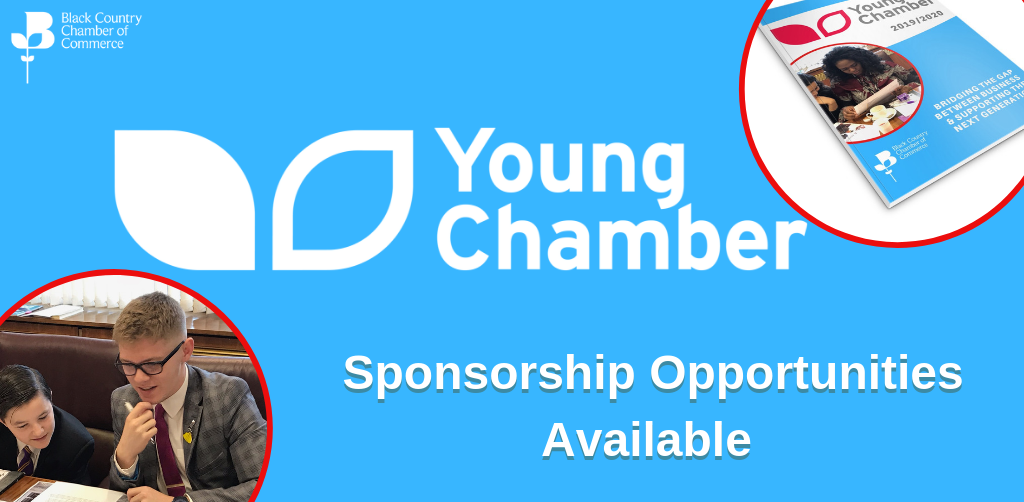 Bridging Business Gap for Next Generation
18 Apr 2019
Published in: Black Country Chamber of Commerce News
---
Opportunities to sponsor the Young Chamber programme at Black Country Chamber of Commerce is now open.
---
The Black Country Chamber of Commerce is seeking sponsors for its popular Young Chamber programme.
The Chamber is calling out to business leaders across the region to get involved with their thriving and proactive Young Chamber whilst helping to influence the next generation. Since 2015 the Young Chamber has worked with over 800 students and almost 250 businesses in order to engage and excite the next generation.
Through an exciting calendar of events, campaigns and activities the Young Chamber helps students develop their understanding of business works, grow their knowledge of sectors and industries in the region, gain valuable insights and informed choices around what steps to take to get their careers off to a flying start.
By complementing classroom learning and teaming up with the local business community, future employers can help ensure that young people get a fuller understanding of their prospects and the world of work.
The Young Chamber are involved in a wide variety of events and campaigns including careers speed networking, Sky News programming, parliamentary and industry visits and a recent campaign to highlight and promote the work of food banks in the region.
As well as seeking a headline sponsor to help develop and deliver Young Chamber, businesses can also pay £500 plus VAT to nominate a local school to take part in the programme.
The Black Country Chamber coordinates all activity and provides a forum for the rich and untapped experience of real-life business and its people. If you'd like to find out more and chat through how you can be involved please contact Vikki Haines via vikkihaines@blackcountrychamber.co.uk or call 01902 912333 or visit our web page here.