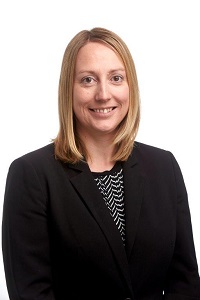 Business Optimism Rises Following Brexit Progress
05 Jan 2018
Published in: Member News
---
BDO's Optimism Index, which indicates how firms expect their order books to develop over the coming six months, increased to 102.15 in December from 102.05 in November, above its long-term average.
---
However, despite the positive outlook for 2018, business output growth has fallen to a 23-month low. BDO's Output Index, which indicates UK business output for December, fell to 98.45, from 98.99 the previous month. Business output growth has now fallen for the past five consecutive months.
The UK's falling output growth is being driven by the slowdown of the services sector, which accounts for almost 80% of all UK GDP. BDO's Services Output Index also sits at a 23-month low, falling from 98.95 to 98.21 in December. The sector has been weighed down by Brexit uncertainty which has since been reduced following the progress made in December which has led to the rise in optimism.
On the contrary, UK Manufacturing output continues to strengthen. In December, BDO's Manufacturing Output Index climbed above the long-term trend of 100 for the first time in four months, rising to 100.33 from 99.33 in November.
The rise in business optimism is also being reflected in the jobs market. BDO's Employment Index, which indicates firms' employment intentions, has increased 0.2 to 111.26 in December, which is well above the long-term trend and only just below its record high of 111.72. The findings suggest that employment levels could surpass the records set in September last year.
Commenting on the findings, Head of BDO's Black Country Team, Nicola Cooper, said: "UK businesses collectively breathed a sigh of relief when progress towards Brexit was announced at the end of the 2017. Business leaders are now more confident about the year ahead and are bolstering their recruitment efforts as a result. However, despite unprecedented levels of employment, business output continues to slow."
"While the government prioritises securing our future outside of the EU, it must not overlook the immediate challenges stifling the growth of our economy. The perennial productivity problem must be addressed by accelerating investment in infrastructure and training before we fall further behind our G7 counterparts."
To download BDO's New Economy report and find out more visit www.neweconomy.bdo.co.uk.