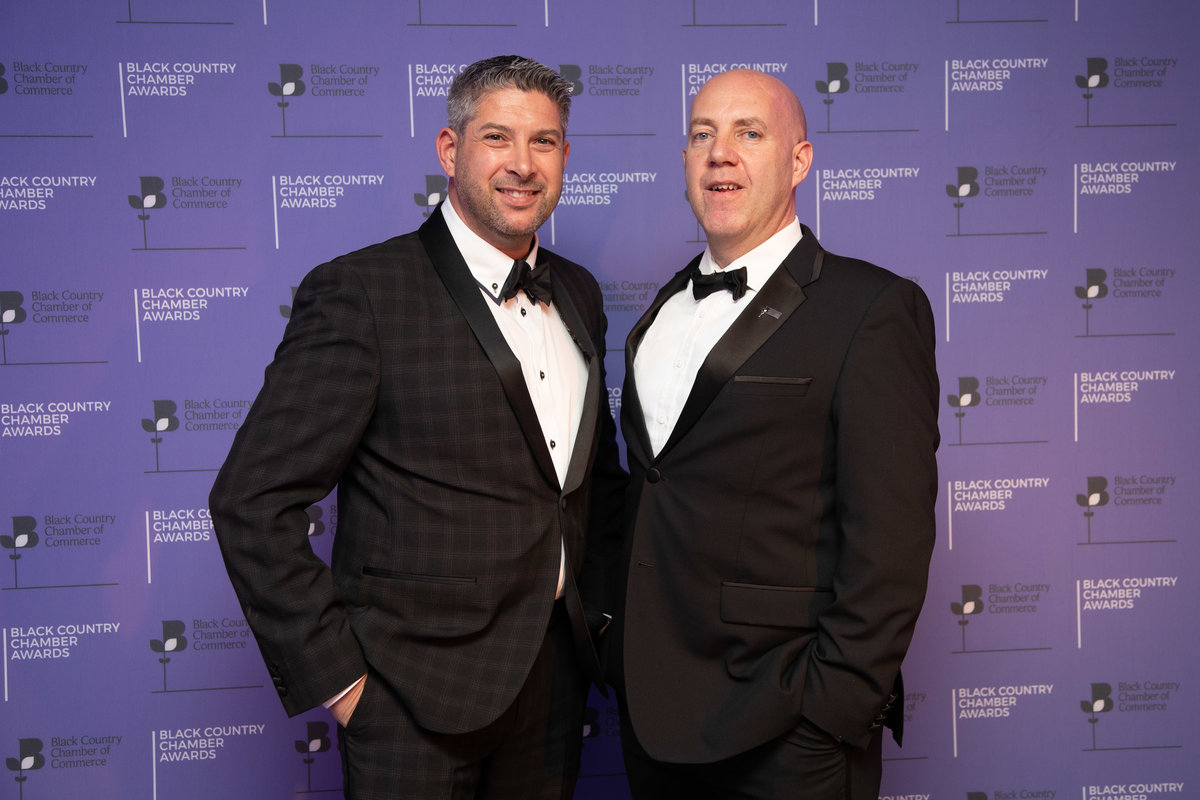 Chamber Welcomes New President
18 Dec 2019
Published in: Black Country Chamber of Commerce News
---
Chamber Welcomes New President
---
Jude Steps into President's Role
Jude Thompson has stepped into the role of President of the Black Country Chamber of Commerce following his two-years as Vice President.
Managing Director of Oldbury based, CSCM Ltd IT Solutions, Jude takes the reins from Julie Cunningham who stepped down at the Chamber's recent AGM after her two years in the role.
Jude said, "I'm proud and delighted to take on the role at such an exciting time, the Chamber has undergone a huge period of change, and now through that transition, it is regarded as a positive, innovative, forward thinking business support organisation with fresh ideas and exciting plans."
The IT engineer, who worked for a marketing consultancy before setting up his IT solutions company, leads a team of technicians whose job it is to create technological solutions on a 24/7 – 365-day basis for clients across the country.
He said, "I have a great team but finding more talent is a struggle. Our technical world is changing so quickly and there are so many different routes for people to take in relation to a career in IT. In my role as President I'd like to work more with schools to show teachers and pupils the industries and technologies open to them; I want to prove to them that there are great careers here in the Black Country.
"I'm also involved as an enterprise partner at the school I attended and I'm hoping we can do some lobbying around the possibility of a tax credit system for businesses who give up their time to spend with schools.
"Over the next two years I also want to make sure that businesses engaging with the Chamber get the most out of their membership. I know first-hand how becoming a member of the Chamber has helped my own business.
"The outlook across the country has also changed and whilst we must continue to share our business experiences, we must strive to be a more inclusive region. As a lobbying organisation we must continue our work with local MPs and the Government and make the business voice of the Black Country heard in Westminster.
"Finally, I'm going to President on the run up to the Commonwealth Games, I want to help ensure that our local businesses get as much out of this as they can. I will be helping promote the involvement of smaller businesses on the delivery of the larger projects." Black Country Chamber
Chief Executive Corin Crane said, "We are thrilled to welcome Jude into the role, he is a well-known and respected figure in the region and his passion for the Chamber, schools engagement and the business community as a whole is second to none."
-ENDS-
Image: Jude Thompson, left is pictured with Corin Crane